---
AMERICAN BOX CAR RACING
Race ya to the finish line!
The new American Box Car Racing track in Waipahu will be open for family racing on Monday, the Martin Luther King holiday.
Open racing hours are 2 to 6 p.m.; the track is next to the Royal Kunia Park & Ride, Waipahu.
Cost is $6 for up to 4 hours; free for children 4 and under and seniors.
All children must be accompanied by a parent or guardian and must wear long pants, fully covering the ankles. All riders must wear athletic shoes and helmets (bring your own or rent from a limited supply for $2).
Call 947-3393 or visit the Web site www.boxcarracing.org.
The track is open year-round from 2 to 6 p.m. Fridays and Saturdays and 9 a.m. to 1 p.m. Sundays. For holiday and school vacation hours visit the Web site.
Meet Uncle Tom
Catch up with promoter Tom Moffatt when he signs copies of his new book, "The Showman of the Pacific: 50 Years of Radio and Rock Stars":
Friday: 5 to 6 p.m., Barnes & Noble, Ala Moana Center.
Saturday: 2 to 3 p.m., Borders Books & Music, Pearlridge Center.
---
MORSELS
CULINARY COUTURE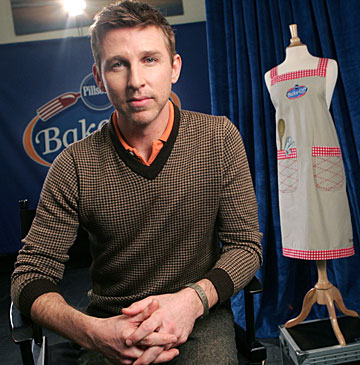 Cookbook honors
"Vegan World Fusion Cuisine" from Kauai's Blossoming Lotus restaurant has been named Best New Cookbook in the Proggy Awards, sponsored by People for the Ethical Treatment of Animals.
The Proggy Awards (the name stands for "progress") recognizes "animal-friendly achievements" in various fields. Among the more than three dozen winners were vegan foods and "cruelty-free" personal-care products.
Authors Mark Reinfeld and Bo Rinaldi will be featured on PETA's Web site, www.peta.org.
Reinfeld, founder and chef at Blossoming Lotus, and Rinaldi, a natural-foods chef, published "Vegan World Cuisine" in 2004, with more than 200 recipes for vegan cooking. The cookbook won the 2005 Nautilus Book Award for a small-press publication.
The book is available for $25 from www.amazon.com.
Cooking at KCC
Kapiolani Community College offers these classes in January. Call 734-9211.
Basic Knife Skills: Chef Grant Sato explains how to choose, maintain, sharpen and use knives, as well as basic cutting techniques; 8 a.m. to noon Saturday ($48) and 6 to 9 p.m. Jan. 23 ($45).
Soups: Sato teaches how to make three classifications of soup -- clear, thick and specialty; 8 a.m. to noon Jan. 21. Cost is $55.
Market to Table Culinary Tour: Tour Chinatown with Sato, followed by a cooking class at KCC based on purchases at the open markets; 8 a.m. to 2 p.m. Jan. 28. Cost is $85.
Seafood Explosion!: Chef Dale Thomas explains how to find, select and prepare quality seafood; 6 to 9 p.m. Jan. 30. Cost is $52.
Simplicity in a Soup Pot: Personal chef Alyssa Moreau teaches the basics of making a full meal of a pot of soup; 8 a.m. to noon Jan. 28. Cost is $45.