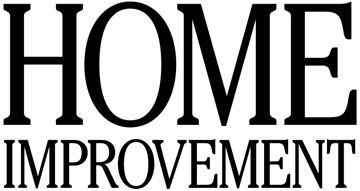 Lawmakers look to ease the burden of property ownership by cutting taxes
CITY OFFICIALS are targeting island homeowners who have lived in their houses for a long time. They want to help senior citizens and those faced with rising tax bills as their incomes stay flat.
From increasing exemptions and tax credits to reducing the tax rate, myriad bills to ease the burden of rising property valuations and taxes for Oahu residents are being proposed by Mayor Mufi Hannemann and the City Council.
And while all signs point to some kind of property tax cut making it through City Hall this year, getting there may not be easy.
"How, what shape, what form of tax relief is still a big and open question. I think a lot of it will be determined by the public's sentiment. It's very clear the public is fed up with all these tax increases," said Councilman Charles Djou, who has proposed legislation similar to California's Proposition 13.
This year's property tax outcry comes after three years of double-digit property valuation increases that are taking a toll on constituents.
Council Budget Chairwoman Ann Kobayashi said she's heard from a retired, longtime St. Louis Heights woman in her 80s whose tax bill is now $2,000 while her annual income is $13,000.
"I think it's a cumulative effect. This year's assessment was just the straw that broke the camel's back," Djou said.
"It's increase upon increase upon increase. And then they worry about, well, what about next year and the year after that," said Kobayashi, who along with Council Chairman Donovan Dela Cruz has authored several bills aimed helping middle- and lower-income families and rental owners.
Hannemann -- who came into office last year on a promise to take care of basic city services that weren't kept up in previous years -- has also heard those cries but his job this year is to remind the Council and the public that It will take a few more years to restore the long-range fiscal health of the city.
"We're all trying to do the right thing but my bottom line is that we don't look like we're giving away the store. That's exactly why we're in the predicament we're in, that we didn't pay attention to the fiscal health of the city," Hannemann said. "I know we're getting pounded, I know constituents are upset and so forth, but we've got to be measured in our response."
Hannemann said his $40 million tax cut amounts to about $300 for each homeowner but he wants to work out the details on who gets the benefit with the City Council. He said the proposal would be a short-term fix that can make a difference for taxpayers when they have to pay their tax bills in August and February. As a result, he gave up on a $200 one-time tax credit for those age 62 and older which had been criticized as not going far enough.
As a long-term solution, Hannemann wants to create a homeowners' classification that would allow the city to keep the city's property tax rate low for owner-occupants while seeking a higher rate for other homeowners.
"That's where you get at the speculators, that's where you get at the people whose primary residence is not in Hawaii, and I think that's where you can get at people who can afford to pay the higher tax rate," Hannemann said.
But some on the Council say they have been trying to streamline the number of tax classifications and this proposal may add to the bureaucracy.
Part of the push for a property tax cut this year may stem from other factors, observers say:
» First, the city is expected to reap $125 million in additional revenue in fiscal 2007 as a result of rising property valuations.
Councilman Gary Okino thinks with that amount the city can afford to give up to $60 million in tax cuts and still have enough money to pay its bills.
Hannemann said his proposed tax cut would account for nearly one-third of the $125 million and he is still advocating that the city put away money in a rainy day fund to help with the city's credit rating and any future financial emergencies.
» Another reason for the push for property tax cut could be because this year is an election year.
Four city councilmen are up for re-election -- Djou, Dela Cruz, Okino and Rod Tam. All four have introduced legislation to lower property taxes.
"Elections are probably a factor but I don't think it's the main motivating factor," Djou said.
The City Council last year passed -- and Hannemann signed onto -- what's known as Bill 6 -- which would cap taxes at 4 percent of a homeowner's income.
Property tax legislation this year could be trickier.
"We want to do something that's permanent so that people have the security of knowing how much they're going to pay 10 years from now," Kobayashi said.
"There's a lot of wiggle room for us to work together," Hannemann said.