10 TO WATCH IN '06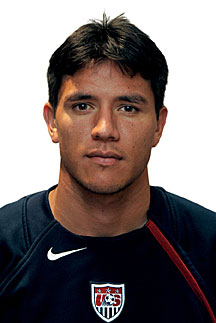 Brian Ching
Ching hopes to compete in World Cup
BRIAN CHING is healthy again and looking forward to earning a spot on the United States men's national soccer team that has qualified for the World Cup in Germany this summer.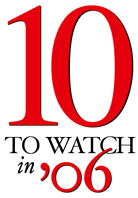 The Star-Bulletin's list of predicted movers and shakers for 2006.
U.S. coach Bruce Arena will select 23 players in May for the American team.
"I'm pretty excited about this coming year and my opportunities," Ching said.
He was back in Hawaii briefly before leaving last week to close out his house in San Jose, Calif., and find a new one in Houston. The move is necessary after the San Jose Earthquakes of Major League Soccer relocated to the Texas city last month.
Ching, a striker with 11 international appearances for the United States, is in a pool of 30 players that Arena will call upon for upcoming international matches.
The pool includes five other strikers but does not include American players currently participating in Europe.
"Of those 30 guys, they will be fighting for about 10 to 12 spots on the team. I feel I have a good chance of going to the World Cup," Ching said.
If the Kamehameha and Gonzaga graduate makes the final roster, he would be the first player from Hawaii to do so.
Ching had his third soccer-related surgery June 30 to repair a torn hamstring in his right leg. He returned in September with the Earthquakes and finished with seven goals and five assists in 16 matches.
After San Jose lost in the playoffs, he was back with the national team to play Scotland in Glasgow. His first match in Europe ended in a 1-1 tie.
"I had a couple of opportunities to score that I probably should have done better with," said Ching, whose head shot in the final minute was just wide.
"It was a different experience playing in Europe. We were in their national stadium playing on a beautiful field. We trained there for a week, and everything was first class. ... The competition was better than what we face in our region, with the exception of Mexico."
At 6-foot-1, 195 pounds, Ching is often taller and bigger than players in the North and Central America region, but not in Scotland.
"I was just average there, where soccer attracts the best athletes," he said. "There also was a lot more media."