---
[ FAST FACTS HAWAII ]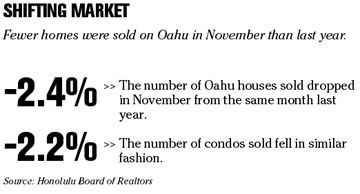 ---
BACK TO TOP


|


HAWAII
Kaiser will raise rates 3 percent
Rates for Kaiser Permanente Hawaii's business and government agency members will go up 3 percent next year.
The increase, approved by the state Insurance Division, takes effect Jan. 1.
The increase will affect 174,000 of Kaiser's 227,000 Hawaii members who work in government jobs or for businesses offering Kaiser coverage, said spokeswoman Lynn Kenton.
Other members covered by other types of plans are not affected.
The increase is less than half the 11 percent rise approved for 210,000 Kaiser members for 2005.
State Insurance Commissioner J.P. Schmidt, who approved the increase, was not available for comment.
Kaiser is one of seven companies offering employer group health plans in Hawaii, according to the state Insurance Division Web site.
NATION
Continental, union still at odds
HOUSTON »
Continental Airlines
and its flight attendants resumed contract talks yesterday, but hurdles to an agreement remain, including proposed cuts in wages and benefits.
Last June the nation's fifth-largest carrier asked the National Mediation Board to appoint a mediator to help with talks, which have continued on and off since flight attendants in March rejected an $82 million cut. So far those efforts haven't produced an agreement.
Other sticking points include pension security and crew rest.
Deliberations start in Vioxx trial
HOUSTON » Jurors in the third trial against
Merck & Co.
over its painkiller Vioxx were expected to begin deliberating today.
Closing arguments were set for this morning in the first federal trial stemming from a lawsuit filed by Evelyn Irvin Plunkett, whose 53-year-old husband Richard "Dicky" Irvin died in 2001 after taking Vioxx for back pain for a month.
Former Hollinger exec pleads not guilty
CHICAGO » A third former associate of dethroned media mogul Conrad Black pleaded not guilty yesterday to charges that he participated in a fraudulent scheme to siphon millions of dollars from the sale of hundreds of Canadian newspapers.
Prosecutors in court also hinted that more charges could come soon in the case. Assistant U.S. Attorney Robert Kent told U.S. District Judge Amy St. Eve that there could be additional charges filed next week, but he did not elaborate.
John Boultbee, former chief financial officer of Black's onetime publishing empire, Hollinger International Inc., was ordered released after promising to post a $1.5 million cash bond. He also waived his right to contest any future extradition from Canada.
Boultbee, who lives in the Vancouver area, was indicted Nov. 17 along with Black and two other former executives. He is charged with eight counts apiece of mail and wire fraud.
WORLD
Korean Air's pilots go on strike
SEOUL, South Korea » South Korea appeared determined today to quickly end a strike by unionized pilots at
Korean Air Co.
, the nation's largest airline and the world's biggest air cargo carrier.
Minister of Construction and Transport Choo Byung-jik told reporters that he will ask Labor Minister Kim Dae-hwan later today to invoke the government's special powers to end the walkout, which began early today.
Unionized pilots at Korean Air's smaller rival, Asiana Airlines Inc., staged a 25-day strike that ended Aug. 10. The government ultimately used its special powers to intervene and ended the walkout -- a step used for industries considered critical to the national economy.