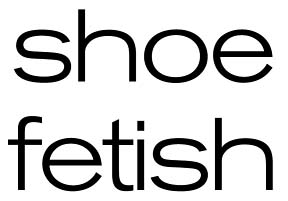 Thirty-five women put heart and sole into a diva duel, proving their undying devotion to their closets full of shoes
They came in platforms, stilettos boots and boots, with heels of Plexiglas, metal and wood -- 35 women in all -- all vying for the title of "Shoe Diva."
The women's Sexy Shoe Contest has become an annual tradition at Macy's Ala Moana and took place last Thursday, allowing women to sip champagne by Sofia Coppola while nibbling on chocolates, and shopping to DJ rhythms while enjoying a fashion show of footwear by such leading designers as Stuart Weitzman, Cole Haan, Charles David, Coach, Donald J. Pliner and Carlos Santana (yes, the famous guitarist responsible for "Black Magic Woman").
A 3 1/2 inch heel minimum was almost a requisite for making the final 10.
In the end, Cora Spearman walked -- no -- strutted away with the title and a certificate for $250 toward another pair of shoes to add to her collection of more than 250 pairs, plus storage boxes from Closet Fetish.
She won with a pair of pointy toed, thigh-high brown calfskin suede stiletto boots, origin unknown, save that she found them in London and it was love at first sight.
And the cost factor?
"Oh, I can't tell you that," she said. "That would be grounds for divorce."
She didn't think she would win when she spied the competition of lace-up and rhinestone-studded numbers.
Among the competitors was Jeanne Stack, who wore a rhinestone-embellished, leopard-print pair of kitten-heel mules from Guess. She was accompanied by her daughter Alysha, who was too young to enter her crystal-studded Stuart Weitzman flats. Even though Stack didn't win, she wasn't wasting time, scooping up two more pairs of Guess shoes for herself, and a pair of Cole Haans for her daughter.
Meanwhile, Praju Sehgal showed up in a delicate one-of-a-kind sparkly blue-gray number she and her mother designed and had custom made while in Bombay, India, a year ago, with a floating rhinestone pattern.
"I never had an occasion to wear them before, but when this came up, I thought I'd just wear them."
Spearman worried about her chance of winning, "but I guess the booty dance worked," she said of her confident stage boogie in front of the judges. As it turns out, shoes alone do not make the diva. Attitude counted for a maximum of 15 points, as much as the sex appeal and shape of the shoe, and she beat her closest competitor by six points.
Her theory on what makes a shoe diva: "It's knowing yourself and your personal style, living life to it's fullest. Even if it hurts, you just grin and bear it."
One audience member, Rosalie Schlund, didn't show up to enter the contest at all, but wanted to bring her favorite pair of shoes to share with an audience of aficionados.
The purple suede and black leather slingback pumps looked as contemporary as any pair on the floor, but dated to 1948, just when good times were beginning to return to post-World War II West Germany.
Schlund was living in Munich at the time and said the shoes matched a dress she had in her favorite color, purple.
At the time, the shoes cost $30 -- almost nothing, considering a pair of Weitzmans might set a person back $215 to $405 today -- but at the time, the cost amounted to nearly a month's wages.
The splurge was worthwhile to Schlund.
"It was the first time we could buy nice things," she said. "Wages were low so I didn't make more than $36 a month, but I had saved up for my first pair of shoes, $1.50 a week.
"I wore them a lot the first year and they're still my favorite."