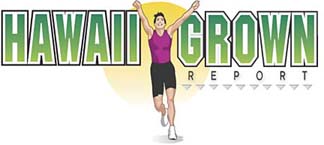 ---
Semenza's time
has come
After two years of waiting, the Punahou
alum takes over as the starting goalkeeper
at Brown University, which is off to a 2-2 start
David Semenza's two-year apprenticeship is finished.
He knew he would wait before stepping into the starting goalkeeper position for the Brown University men's soccer team when he enrolled at the Providence, R.I., school in 2003.
He did his homework before choosing Brown and knew there was no goalkeeper in the sophomore class that season.
"It's always nice not to have a goalkeeper ahead of you. The program seemed to be on the right track and they were always striving for success," said Semenza, who did not seriously consider any other school.
The Punahou graduate also knew that Chris Gomez, a junior in 2003, was the Bears' returning 'keeper. He was coming off the first of three consecutive All-New England seasons.
"My freshman year, I was just happy to be there. There was some frustration last year. Even if you excel in training, unless an injury happens, you are not going to get your time (in a game)," Semenza said.
"I did my best to control the controllables and did my best to get better.
"Chris -- he's from California -- and I got along great. We pushed each other very hard. I think we helped each other a lot. He's trying to go to the next level (Major League Soccer) and I'm trying to fill his shoes."
Bears coach Michael Noonan said, "David knew this year the job was his to lose, but he pushed himself. Through the first four games he has felt very comfortable. We are pleased with his progress and only think he will get better.
"Goalkeeper is the most difficult position to recruit and the most difficult position to keep people around. You only get experience from playing. David handled the situation very well. He was frustrated at times, but I expected that. He handled it with all the good qualities he has as a person."
Semenza played in one match as a freshman, a 2-2 tie against Providence College, but Gomez guarded the pipes every minute a year ago.
Despite the inactivity at Brown, Semenza was busy the last two summers.
He was the goalkeeper on the Honolulu Soccer Club Bulls Under-19 team that won the United States Youth Championship national title in 2004. He was awarded the Golden Glove (best goalkeeper) at the nationals, an award he also earned at two Olympic Development Program Region IV camps.
"We were kids who had been playing together since we were 9, 10 years old. Then a decade later, we went out and proved we were the best in the nation. It took quite a while to sink in what we had accomplished," Semenza said.
Last summer he played for the Vermont Voltage in the Premier Development League's Northeast Division of the Eastern Conference.
Semenza appeared in nine matches, logged 785 minutes and had a goals-against average of 2.29. He was credited with Vermont's only two shutouts while posting a 3-5 record.
"I missed the preseason and didn't get to St. Albans, Vt., until two days before the season started because of finals," Semenza said. "I got my first start against Ottawa and started the rest of the regular season.
"There were individuals who were better (than Division I players), but the quality of play wasn't as good. We just got together for the summer and not everyone was on the same page. There were forwards on every team that would just rip through any defense. It was a useful experience."
Noonan first saw Semenza play in the San Diego Surf Cup with the Bulls.
"Unfortunately, I didn't get the recruiting trip to Hawaii because David already had selected Brown," Noonan said. "What I liked was his size, his competitiveness and his tools. We knew he had to develop a little, but he was the right fit."
That fit was finalized this fall when Semenza played well in preseason and did nothing to keep him from starting.
The Bears are off to a 2-2 start. They lost their opener to Hartwick 2-1, then blanked St. Peter's 5-0. In the Brown Classic, the Bears dropped a 1-0 decision to No. 24 North Carolina-Greensboro last Friday before rebounding to beat George Mason 3-1 on Sunday.
In the Greensboro match, Randi Patterson, a Hermann Award candidate (college soccer's version of the Heisman Trophy), was left unmarked in the box late in the match.
"By the time I saw the ball, it was falling off the net," Semenza said.
In four matches, Semenza has a 1.00 goals-against average and has made 10 saves.
Noonan credits Semenza with improving physically.
"His hands are better, but most importantly, is his ability to read the game. He has started to apply the things he has learned," Noonan said. "David probably could have started the last two years for most other Ivy League teams."
The Bears have started five freshmen at different times this year. Only two of the five seniors on the team are getting significant playing time.
There is no postseason tournament in the Ivy League, but Semenza likes the Bears' chances of winning the league title and getting the automatic NCAA tournament berth.
"Every Ivy League game is important. It will probably be us and Dartmouth battling it out," Semenza said.
Noonan, who added Penn and Columbia to the list of contenders, said, "You never know in the Ivy League. Every game is like a cup final. We played very well against Greensboro and lost. We didn't play as well against George Mason and won."