LEGISLATOR DIRECTORY
Searchable database


ELECTION 2004



CALENDARS
Happening around town



MOVIES
First-run film listings




PAST WEEK:





GENERAL
Phones, email, advertising



WHERE TO BUY IT
Stores and newsstands



SUBSCRIBE
Have the paper delivered



SUBSCRIBER FEEDBACK
Circulation contacts



HEADLINES BY EMAIL
Let Starbulletin.com come to you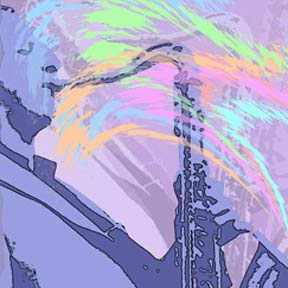 Musicians gather tonight and tomorrow night at Hawaii Theatre for the Hawaii International Jazz Festival.
[ MORE INSIDE ]
| | |
| --- | --- |
| Partner site: | Featured on: |
Starbulletin.com publishes online editions Monday through Sunday. New editions normally posted online between 2:00 and 5:00 a.m. Starbulletin.com publishes articles written by our staff and selected articles of particular interest to our readers. Entire contents of this Web site © copyright 2005 Honolulu Star-Bulletin. All rights reserved.
Maui deacon charged with rape
»Soldier faces life in child's beating
»Bush's drug czar lauds Mid-Pac
»Akaka expects September floor vote
»State is cleared over anti-drug ads
»Hawaii 4th in beach closures, advisories
»Fugitive in rape case caught
»Helicopter crash caused by dust storm
»Lingle urges lower stadium fees for UH
»Council moves to close door on reorganizing
»July Fourth fireworks injuries growing
»Kilauea races hot event for Volcano town
»Officer: Isle troops need better arms mix
»$2K fine set in campaign violation

WeekEnd: Jazz notes
»Ingram graces uke fest
»'70s band still cooler-than-thou

Prodigy hopes to draw a record crowd
»Aggies' coach also lives by the pass
»Wahine place 5 on WAC preseason team
»Akebono adjusts to new sport, attitude
»Wie, Sorenstam struggle

Visitor arrivals rose 7% in first half of '05
»Sale of 18 Mahalo gas stations delayed
»Student sues Hawaii pharmacy college

Child abuse prevention involves community
»Ruling will inhibit attendance at hearings
»Letters to the Editor



— ADVERTISEMENTS —

— ADVERTISEMENTS —