LEGISLATOR DIRECTORY
Searchable database


ELECTION 2004



CALENDARS
Happening around town



MOVIES
First-run film listings




PAST WEEK:





GENERAL
Phones, email, advertising



WHERE TO BUY IT
Stores and newsstands



SUBSCRIBE
Have the paper delivered



SUBSCRIBER FEEDBACK
Circulation contacts



HEADLINES BY EMAIL
Let Starbulletin.com come to you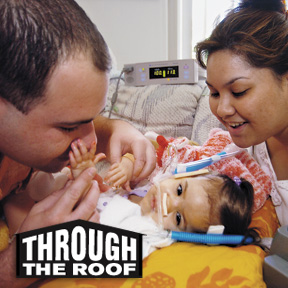 Through the Roof: Jason and Kaui Rezentes play with their 21-month-old daughter, Ava, who has spinal muscular atrophy. Ava cannot move at all except for facial expressions and needs a machine to help her breath. Kaui Rezentes had to quit her job to take care of Ava, forcing the family to look for another home with lower mortgage payments.
[ MORE INSIDE ]
---
| | |
| --- | --- |
| Partner site: | Featured on: |
Starbulletin.com publishes online editions Monday through Sunday. New editions normally posted online between 2:00 and 5:00 a.m. Starbulletin.com publishes articles written by our staff and selected articles of particular interest to our readers. Entire contents of this Web site © copyright 2005 Honolulu Star-Bulletin. All rights reserved.
— ADVERTISEMENT —

Couple chooses daughter over stability
»Letters reveal simmering class divide
»Vandals strike vehicles
»State spends $750K to pave worst potholes
»New ID verification to slow driver's license process
»Inouye fights military command shift
»Lingle backs Bunda in leadership fight
»Killings blamed on delusions
»Tree victim returns home
»Business adviser appointed to BOE
»Firms are fined $600K for illegal dump sites
»Pilot's plea deal called 'insult' to victim

UH grads to wear new green robes
»Class of '05 schedule

2 bid on UH sports rights
»Buffanblu, Warriors run wild
»Riders stun Mustangs
»Lady Raiders hold off Menehunes
»Kaiser headed to states
»Moanalua, Kailua reach OIA champ game

State tax revenues up 14.6%
»ML Macadamia posts smaller loss
»State fines ex-Bankoh employees
»Blue Lava acquirer's stock soars 39%

Hawaii legislators had a fruitful session
»Apply industry standard to unsold Harris books
»Letters to the Editor



— ADVERTISEMENTS —

— ADVERTISEMENTS —