---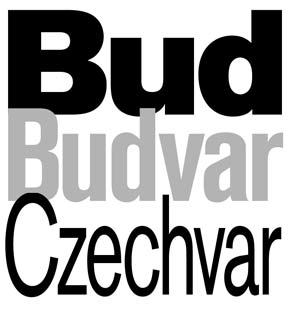 What's in a name?
Enough to set off an
international brew-haha
Imagine if coffee growers in another country were allowed to call their product "Kona coffee," although none of the beans originated from farms on the Big Island.
Budejovicky Budvar, a state-run brewery in the Czech Republic town of Ceske Budejovice, faces a similar dilemma. The area was originally known as Budweis by its German-speaking residents back in the 13th century, and has a long history of producing beer.
When Adolphus Busch immigrated to the United States and launched the Budweiser brand in 1876, he wasn't thinking about the ramifications of sharing the name with something being produced half a world away. He just wanted customers to make a connection between his new beer and the fledgling brewery's European roots.
Fast forward almost 130 years, and Anheuser-Busch has grown into an company that distributes its beer in countries around the globe. And ever since Budvar entered into an agreement "under pressure of the threat of extensive litigation in the United States" back in 1939, it has fought an uphill legal battle for the right to use the brand name in various markets worldwide.
Approximately 40 lawsuits are now pending between Anheuser-Busch and Budvar. At issue is the right to use the name Budweiser (and the shorter "Bud" derivative) on beer bottles and in marketing campaigns.
Both companies have enjoyed victories in recent years. Last month, for example, Budvar won the right to use its name in Cambodia. But just a few weeks later, an Austrian court ruled in favor of Anheuser-Busch.
When Budvar made its American debut in 2001, it was forced to rename its product Czechvar. Combining the words "Czech" and "pivovar" (meaning brewery), the new name shares some of the same logo designs as the original beer.
"It's a wonderful story," said Lyle Fujioka, a consultant to Times Supermarkets and the driving force behind Czechvar's arrival in Hawaii. "I think the clincher is that the beer is very high-quality ... people are turning back to staple, static beers that have established themselves."
Although Fujioka is widely regarded as a wine drinker in local circles, he also appreciates the quality of Czechvar and the rich history behind the brew. But he's also kind of surprised that Anheuser-Busch is putting up such a fight over what he views as semantics.
"You wonder why Anheuser is so afraid of it," he said. "It isn't a matter of competing for the same customers ... stylistcally, the crafting of (Czechvar) is completely different."
Local Anheuser-Busch representatives did not return a request for comment in regard to this story.
OTHER THAN sharing a name, how close are the two beers in terms of taste and appearance? To find out, we scooped up two six-packs of the new beer from an initial 400-case shipment to Hawaii and conducted a test of our own. Currently available at all Times Supermarket locations on Oahu, the beer has a retail price of $7.99 per six-pack.
From the beginning, it was obvious that tasting the two beers against each other would be like comparing apples and oranges -- both have strengths and weaknesses, but can you really put a brown bottle next to a green one and expect them to be the same?
For Greg Yount, brewmaster at Brew Moon Restaurant and Microbrewery, the differences were easily distinguished.
"I was a Bud man for a long time," he admitted. "I liked the beer ... before I knew better."
Presented with two unidentified glasses of liquid, he could tell which was which by color alone. A quick sniff and sip of each confirmed his choices.
"The carbonation lets it just roll over your tongue without tasting it," he said of the Budweiser. "There's more malt flavor with the Czechvar, but it doesn't have the wretching bite."
A dark-beer fan himself, Yount didn't really see himself drinking too much of either beer. But after finishing a bottle of Czechvar, he admitted it was growing on him and he would probably buy a little bit more, "for the novelty."
Longtime light-beer drinker and KPOI 105.9 FM night jock Fil Slash also liked the story behind Czechvar. And like Yount, he could easily tell the difference. "I've had enough Budweiser to know," he said with a laugh while tasting the beers in his Kapiolani Boulevard apartment. "I can't really say that I would pick one over the other, though."
After a few more sips, however, the Czechvar began to grow on him as well.
"This has a different sort of taste," said Slash. "It's a bit richer ... it's comparable to a Gordon Biersch or a Sam Adams for flavor."
Only one taster picked Budweiser over Czechvar.
For Grant "G-Dog" Fukuda, a promoter/DJ and former hardcore skateboarder, it wasn't about the taste of the beer. What mattered to him was how many he could handle without getting tired.
"I'm more of a domestic beer drinker, so I'm used to a lot less richer flavor," he said. "My palate is more for the lighter (beer) ... richer just makes me want to go to sleep."
As a lifelong fan of Pabst Blue Ribbon, Fukuda sees himself as a "blue-collar beer drinker." Comparing the Czechvar to Amstel Light, he envisioned having one or two with a nice dinner, but said he would stick with domestics when it came time to pound them back at a party.
"On the regular, I'd probably be drinking Coors Light these days," he said. "But I would definitely pick (Czechvar) over a Heineken."
Citing the smoothness of the import, Fukuda admitted that he'd probably switch to ordering Czechvar over any other green bottle served at a bar.
"Thumbs up, definitely," he said. "I'd definitely order two, but I wouldn't order more ... if I was tailgating with the boys, I wouldn't make it to the game!"
---