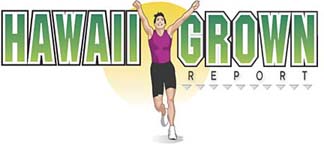 ---
McCready to realize
his lifelong dream
... kind of
Like so many Island youngsters, Tyler McCready grew up in Aiea Heights watching University of Hawaii baseball on television and dreaming of one day playing at what is now known as Les Murakami Stadium.
McCready, who was a three-sport star at Iolani School (class of 2002), will realize his dream tomorrow night.
But not quite the way he dreamed it.
He will be the starting pitcher for Pacific AGAINST the Rainbows.
McCready, a junior right-hander, has been named by Pacific coaches to pitch the second game of a four-game series here that opens tonight.
He comes off a good outing -- six innings of shutout ball in a 9-0 victory over San Francisco on Saturday in the Sacramento State River City Classic.
McCready allowed four hits, walked no one and struck out five to get his first victory of the season.
In two starts so far, he has a 0.82 earned-run average with 11 strikeouts and one walk in 11 innings. His record is 1-0.
Pacific comes to town 5-2 and winner of four in a row.
Given his size -- listed at 6-foot-6, 220 pounds -- McCready might be expected to be blazing 90-plus mph fastballs, but he says his strongest asset is his "deceptive delivery."
"I have a high, twisting kick, and a low, three-quarter side-arm delivery," he said. "Everything comes out funny-looking."
McCready was better known for his other sports in high school; he was second-team all-state in volleyball in 2001 and was a starter on the first of Derrick Low's three state championship basketball teams in 2002.
But his dream was to pitch in a big-time baseball setting.
"When I was younger, with the invincibility of youth, you think you are going to be there," McCready told Hawaii Grown.
"But I always felt I would be playing for the Rainbows, not against them."
And now?
"I am trying not to be too excited, to look at it more as any other game.
"But I will be excited. I can't lie."
McCready notes the crowd will be "bigger than we are used to" (Pacific averages about 400 for home games) and that his "grandmas, mom, immediate family, cousins and stuff" will be part of that crowd -- encouraging him.
"If I pitch my game and do not give up free passes, I will be all right," he said.
McCready spent the last two years honing his skills at Sierra community college in Rocklin, Calif., 60 miles north of Stockton and UOP. He was 3-2 with a 4.05 ERA in 46 2/3 innings last season.
Sophomore Davin Nakasone, a 2003 Pearl City High graduate from Waipio Gentry, is on the trip with Pacific, too. Nakasone, also a right-handed pitcher, pitched seven innings of middle relief last season and has not seen the mound yet this year.
In high school Nakasone also played first base on the good teams coached by Mel Seki.
Coming home next week will be Washington State second baseman Zach McAngus (Kamehameha '02 of Hawaii Kai), who leads the Cougars in batting at .500 (12-for-24, including a 5-for-5 game on Saturday) but has also committed eight errors in his first six games.
The Cougars will play UH in four games Feb. 24-27 at Murakami Stadium.