RAINBOW WARRIORS BASKETBALL
---
---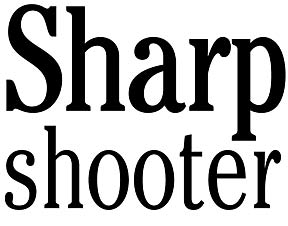 Whether from the 3-point line
or the tee box, UH's Jake
Sottos is a shotmaker
THE Zone" or "The Sweet Spot."
It's a tough choice for Jake Sottos.
Boise State vs. Hawaii
When:
Today, 7:05 p.m.
Where:
Stan Sheriff Center
TV:
Live, KFVE Ch. 5
Radio:
Live, KKEA 1420-AM
Internet:
HawaiiAthletics.com
Tickets:
$20 (lower level, single seats only); $15 (upper level, adults); $5 (upper level, students); $3 (upper level, UH students); $5 (Super Rooter/Manoa Maniacs).
Parking:
$3
Promotion:
The first 500 fans receive a free basketball courtesy of Papa John's Pizza Hawaii.
For the Hawaii guard, few sensations rival that groove where every shot leaving his fingertips seems destined to fall through the net.
Except perhaps for that luscious feeling of hitting a golf ball dead solid perfect and watching it soar.
"Hitting the 3 in that zone is pretty sweet, but when you crush a drive down the middle, that feels pretty good too," Sottos says.
"They're pretty similar."
As a sharpshooter on the basketball court and a 5-handicap on the golf course, Sottos has experienced both.
Until recently, Sottos' UH career was stuck in the sand as he rarely left the bench in his first 42 games as a Rainbow Warrior.
But in a dramatic turn, the 6-foot-4 senior has shot to the top of the Western Athletic Conference in 3-point accuracy and suddenly emerged as one of the Rainbows' most reliable scorers.
Over Hawaii's last nine games, Sottos has drained 52.3 percent of his attempts from the field and is averaging 17.8 points. He's hit 38 3-pointers in that span and is shooting a WAC-best 46 percent from beyond the arc for the 'Bows (13-7, 5-7 WAC).
Sottos has hit five 3-pointers in each of UH's last four games heading into tonight's WAC meeting with Boise State (10-14, 4-9) at the Stan Sheriff Center.
Until his recent hot streak, Sottos hadn't figured prominently in the Rainbow coaches' plans this season. But his scoring has landed him a starting spot for the last six games.
His 25 points against Tulsa on Jan. 29 is the most posted by a UH player this season.
"We weren't counting on him," UH coach Riley Wallace said. "But when we gave him his opportunity he showed me, 'you're wrong,' and you can count on him and now you trust him that he'll play hard every night.
"He just has to be more aggressive defensively and he's finding ways to score other than just jump shots."
Sottos has been a 3-point specialist most of his UH career, designated to shoot over zone defenses. But with a year in the UH system and increased playing time lately, Sottos has learned to score on drives and getting open with cuts to the basket against man-to-man schemes as well.
However, the outside jumper remains his favorite option as just 36 of his 136 field-goal attempts have come inside of 19 feet, 9 inches.
"Earlier in the year I was kind of scared if I missed," Sottos said. "But now I know that if I miss one I'll have a chance to shoot another one. After I miss one, I'm even more confident that the next one is going in."
Sottos' transformation was facilitated by Southern Methodist and Louisiana Tech opting to use zone defenses against UH last month.
Following a 17-point breakout performance against SMU, Sottos drained six from long range en route to a 20-point outing vs. LaTech two nights later.
UH ended up losing to the Bulldogs, but Sottos rediscovered the stroke that allowed him to hit 127 3-pointers in helping Southeastern Community College win the National Junior College Athletic Association championship in 2003.
"I think after the (LaTech) game, then I felt something going and it just carried over from game to game," he said.
He followed the homestand by connecting on all seven of his shots, including six 3-pointers, in a game at Texas-El Paso; a school he nearly attended coming out of junior college.
Had the Miners been able to offer him a scholarship for the first semester last season, Sottos might have followed Southeastern C.C. teammate Filiberto Rivera, an All-WAC point guard last season, to UTEP.
Instead, he accepted a full ride at UH and his patience has paid off.
"I just waited my turn," he said. "My parents and everyone just said, 'hang in there and things will happen,' and fortunately they did.
"I'm glad with my choice here. I just hope things start rolling for us toward the end of the season and then we can finish strong with the WAC tournament."
Sottos was an all-state basketball standout at Monmouth High School in Illinois, while also competing for the school's golf team in a town with just two courses.
"One's an 18-hole, and one's pretty much a nine-hole goat pasture," he said.
School and basketball have kept Sottos off the links for most of his time in Hawaii, but he is looking forward to taking on Wallace on the course someday.
"I've been waiting for him to ask me to play, but he hasn't asked," Sottos said. "Maybe next year I'm going to have to come up to him and present a challenge."
"I will (play Sottos) -- and I'll beat him too," Wallace said.
Looks like it could be another opportunity for Sottos to prove to his coach that he can play.