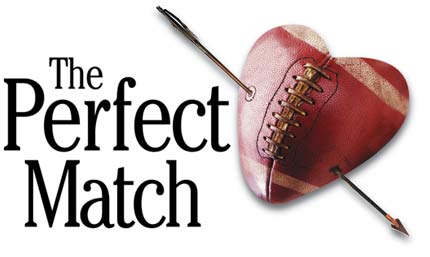 The NFL's Pro Bowl teams up
with Valentine's Day to
fill up Hawaii hotels
The coincidence of a weekend with both the NFL Pro Bowl and Valentine's Day is proving to be a seductive mix enticing West Coast travelers to satisfy his-and-hers desires with a short trip to Hawaii.
Pro Bowl
» Last year, the NFL Pro Bowl brought 20,000 visitors to Hawaii and generated $29.5 million in visitor spending, as well as $2.84 million in state taxes, according to the Hawaii Tourism Authority.
» Most visitors will be from the U.S. West and will spend $154 a day, which is higher than the $143 dollar-a-day average spent by other leisure travelers.
» U.S. East leisure visitors spend an average of $164 dollars a day, which is slightly more than the $154-a-day spent by the average Pro Bowl visitor.
Source: State Department of Business, Economic Development and Tourism
The merger of two of Hawaii's best niche travel markets, romance and sports, is a match made in heaven -- for Hawaii's hoteliers, retailers and the food and beverage folks. While some travelers may combine the two events, either occasion on its own usually is enough to spike February travel to the islands.
"It's a lucky calendar draw," said Karen Hughes, regional director of sales and marketing for Hawaii and French Polynesia for Starwood Hotels & Resorts Worldwide.
"Waikiki is pretty much sold out," Hughes said, adding most hotels will be booked solid from Feb. 8 to Feb. 20.
The Pro Bowl is Sunday, Feb. 13, a day before Valentine's Day.
Travel from Pleasant Holidays, one of Hawaii's largest package wholesalers, is up 15 percent over last year for that period, said Ken Phillips, public relations manager for Pleasant Holidays.
Though Pleasant Holidays doesn't track all the reasons their customers are traveling, it's a sure bet that the Pro Bowl and Valentine's Day are just as good as any, said Phillips.
"I'm not sure that it would work for a lot of people to take their loved ones on a football outing, but it does present another opportunity to experience the romance of Hawaii," he said.
Cold winter weather in the eastern U.S. and a rainy spell in the West could also spur travel, Phillips said, as could a trend that has made three- and four-day excursions to Hawaii in vogue for West Coast travelers.
"Any holiday period, and certainly Valentine's Day is considered one, is good for Hawaii," he said. "People may not get time off from work on Valentine's Day, but it's still considered very special."
For hoteliers in the romance market, the Monday timing of Valentine's Day has made the even more lucrative, said Joyce Matsumoto, director of public relations for the Halekulani.
"We think some people are going to celebrate early. Rooms are sold out on Thursday, Friday and Saturday," Matsumoto said, referring to Feb. 9-11.
---


The heavy bookings are echoed on the Neighbor Islands, where romance has also been heavily marketed, as well as on Oahu, the host of the Pro Bowl, said state tourism liaison Marsha Wienert.
"Having two huge events simultaneously on the island is just going to make those visitor numbers go higher," Wienert said. "Pro Bowl has always been strong, but the romance market is one of our fastest growing -- the number of visitor weddings and honeymoons grew by 25.7 percent in 2004."
While the impacts of the Pro Bowl outweigh Valentine's Day for Outrigger Hotels & Resorts, the coincidental timing might have given the market a slight boost, said Peter Jenkins, Outrigger's vice president of sales.
"No question that it's busy. I'd be surprised if there were any hotels that were running at less than 96 percent occupancy," Jenkins said "This is as good a weekend as we can have."
Demand for the Pro Bowl has made rooms so scarce that visitors who have waited to make reservations may not be able to book them through the hotels, said Roger Mou, wholesale division manager for Sun Tours & Travel.
"Right now, I'm not having any problem booking because we deal with our sources that have block rooms," Mou said, but added many customers will find that their choices are more limited.
"The question is, 'Are they going to get what they want as opposed to what they are going to get,'" he said.
The popularity of the Pro Bowl has raised room rates, said Anna Doell, senior executive manager for Panda Travel.
"There are still a few hotels out there, but people are paying $400 or $500 a night for them," Doell said. "We've pretty much been able to get people decent rates until this week."
Pro Bowl and Valentine's Day visitors are coveted by the visitor industry because romance and sports travelers tend to spend significantly more money on their trips, said Chris Kam, director of market trends for the Hawaii Visitors & Convention Bureau.
"They are both very lucrative high-spending markets," Kam said, adding the average Pro Bowl visitor earns more than $75,000 a year and plans to stay an average of 9.3 days in the islands, which is longer than the typical leisure traveler.
The all-star extravaganza that matches pro football's best has evolved into the ultimate incentive reward for both players and fans.
Last year, the game brought 20,000 visitors to Hawaii and generated more than $28 million in visitor spending, as well as more than $2.7 million in state taxes, according to the Hawaii Tourism Authority.
"Hawaii is the NFL's incentive destination. For Pro Bowl Week, we consider the islands our 33rd franchise, a place to being the 86 best football players to the best setting to reward their outstanding performance," said David Wintergrass, the NFL's senior director of special events.
The arrival of the team each year fills the JW Marriott Ihilani Resort & Spa, the 387-room host hotel, said Chris Tatum, general manager of the property.
"Being known as the hotel where all the players choose to stay is a great marketing tool," Tatum said. "At the end of the day, the NFL could stay anywhere that they wanted and they choose our hotel."