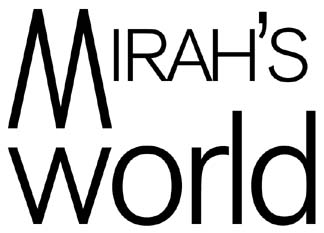 The singer is captivating
and intimate






Mirah and The Blow

» 10 p.m. to 2 a.m. today at thirtyninehotel, 39 Hotel St., with Linus, My Ex Is Dead, The Manner and DJ Sleeze. $10 admission, all ages.

» 10 p.m. to 2 a.m. tomorrow at Club Pauahi, 80 S. Pauahi St., with the Hell Caminos, Vax and DJ Sleeze. $10 admission, all ages.

» 7 p.m. Sunday at Coffee Talk, 3601 Waialae Ave. A Ladyfest fund-raiser with Megum Pie, Space Catalog, The Birth of the Dinocrons (puppet show) and The Equivocals. $6 admission, all ages.



Welcome to Mirah's World, a special place where her intimate voice wraps around lyrics and melodies with subtle grace, yet is filled with frank, emotional power.
Her full name is Mirah Yom Tov Zeitlyn -- her Hebrew middle name translates to "good day" or "holy day" -- and the 30-year-old singer-songwriter is fielding questions on her cellphone while puttering around in the kitchen of her Portland, Ore., home. The following day, Monday, she was to fly, along with her friend Khaela Maricich, for the first time to Hawaii, where she and Maricich (aka The Blow) will play a trio of underground shows downtown and in Kaimuki this weekend.
The upcoming visit brings up a fleeting memory of being a fourth-grader in her rural Pennsylvania hometown, playing the representative of the island state in a mock senate class exercise.
"I've always wanted to go to Hawaii," she said. "I like island places and island cultures, and with this land mass, like a little drop, in the middle of the ocean."
With extensive experience on the road, playing her music mostly solo, she said that "in traveling in the country, sometimes I feel island-like, visiting an environment in a different way, out of your comfort zone."
Mirah is one of those artists that, on first listen, you can't help but be captivated. She's found the perfect musical partner in Phil Elvrum of The Microphones, who helps make the songs on her two previous albums "Advisory Committee" and "C'mon Miracle," perfect, jeweled audio adventures of the soul.
Two examples are, from the latest album, "We're Both So Sorry" and "The Dogs of B.A." "Sorry" is a wonderful, musical tour de force that begins and ends with a strummed autoharp, and Mirah's intimate, conversational vocal (that switches to doubletracked vocals in what sounds like the song's bridge), occasionally punctuated by horns and a startling electro-rhythm track.
The story song "The Dogs of B.A." was basically recorded with her friend Bryce Panic on a visit to Argentina, combining accordion with spoken word. "We even included a recording of a rainstorm that happened while I was there," Mirah said. "That song is very much of that place."
IT'S BECAUSE OF her music's inquisitive and searching quality that Mirah does her best to keep from getting ensnared in convenient tags, i.e. "female singer-songwriter," and all that entails.
"That whole question of 'what does it feel like to be a female singer-songwriter' ... it wasn't my intention to be the initiator of that," she said. "I'm not like those other singer-songwriters (like Cat Power or Liz Phair) ... and I don't really care. It takes a lot of energy to resist such categorization, to be defined as that, and, really, it doesn't matter. I write songs and I am female. In the past, I would feel more defensive when I was confronted with such a label, something I used to feel I had to either resist or defend.
"What is important to me is making music, in having working relationships with people like Phil and others, and making connections with my music," she said.
One of those working relationships includes Maricich, who played organ on Mirah's latest album (check out Maricich's latest open-hearted blog at her Web site thetouchmefeeling.com).
"Khaela is one of the most amazing performers," she said. "I see her perform a lot -- she's totally my friend -- and she connects with audiences unlike anyone I know. She's a party happening, and she'll probably sing to some prerecorded stuff."
Finally, when asked if there were any shows she's done in the past that stood out, Mirah chose to respond in kind.
"I have a hard time with superlative questions like that. When you ask if I remember any standout shows, I'm immediately confronted by a catalog of so many days over the last six years. While I could probably list some, I'll invariably think 'but what about the 50 others I didn't mention?'
"I don't think of those experiences that way. I think of it as the whole package of life and performing. That way it's nice to feel, it's cohesive."