---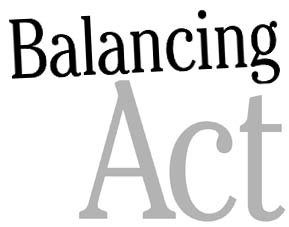 FIRST OF FIVE PARTS
Camilla Corpuz Yamamoto, owner of the Keiki Kani Music Studio in Aiea, used to work up to 100 hours a week and still bring her job home.
At the end of the day, Corpuz Yamamoto would stress out trying to balance the demands of running her small business and managing family commitments. The pressures only mounted when Corpuz Yamamoto's business partner Ruth Ann Fortuno left to pursue other career options.
"You can't imagine the work load," Corpuz Yamamoto said. "I went into a self-imposed depression for three months. It finally got to the point that I wanted to climb into bed, pull the covers over my head and give up."
"It's a typical response from small business owners who often find themselves overwhelmed after putting in long hours to build their business.
Small-business owners generally report the greatest work demands, particularly with respect to the long hours they work, according to the recently released study National Study of the Changing Workforce. The study, commissioned by the Families and Work Institute, records the work climate of small business owners, employees and freelancers.
According to the study, small business owners work longer hours than those in other professions -- as many as 38 percent reported that they work more than 50 hours a week.
They also experience a host of other pressures. Seventy percent of the small business owners surveyed for the study reported that their jobs required them to work very fast and 44 percent said that they have experienced frequent interruptions during the workday.
While small-business owners tend to have demanding jobs, they also appear to have the better jobs. Not only do they earn the more money, they also feel they have more control over their work than people who work for others.
Sometimes working less, not more, is the key to keeping a business running, said Corpuz Yamamoto, who modified her work schedule to take advantage of the flexibility that running a small business can offer.
Corpuz Yamamoto decided to free up personal time by hiring more experienced teachers to assist her.
While the move cost her about $400 a month in salary, she now works about half as much as she did before her partner left and has more time to spend with her husband and children.
"It was a bigger investment, but I'm more relaxed about it," Corpuz Yamamoto said. "Running my own business has given me the freedom to live according to my priorities. I love my career, but I love my family more."
Putting family first also has been the glue that has held the small business together for sisters Debbie Ah Chick-Hopkins and Dawn Ravelo and their mother, Sharrie Ah Chick. The family runs Global Village in Kailua. The store carries merchandise from small cottage industries around the world.
The sisters started the business nine and a half years ago as a bead kiosk called Evolution, gradually moving from cart to store.
"Back in those days, before we had kids, we worked 24/7," Ravelo said.
---
The size of small
---
The demands of raising families now prevents the sisters from being able to devote the same hours to their store, but they've learned to find greater balance in their lives by working smarter.
"It's chaotic, but it works," said Ah Chick, who alternates shifts with her daughters so that everyone gets to spend time with their immediate families.
Even though they are doubling the size of the store, the sisters seldom work the crazy hours that were such a part of their first business endeavor. They've budgeted so that they could hire two managers and five store associates.
"Family is so important," Debbie Ah Chick said. "We want to spend time with each other and with our children. We also know that we operate better when our minds are fresh and clear."
As their families have grown along with their store, the sisters have become experts at multitasking. They return cell phone calls to vendors while riding in the car. They combine buying trips with family vacations.
When Ah Chick-Hopkins has to visit vendors or make deliveries, she takes the older children with her. In between the stops, they stop to eat a keiki-friendly lunch and visit.
"When you are a small-business owner the work is never ending so sometimes it's really important to just put it aside," Ah Chick said. "We take breaks throughout the day and sometimes, we even take a day off."
---
---


Running a small business is time consuming, but a creative owner can build flexibility into the business plan, Ravelo said.
"I work long hours, but I feel so lucky because being a small business owner allows me to work around my family's needs," she said. "If I had a full-time job somewhere else, I couldn't take my son to playgroup or stay home with him when he got sick."
While the possibilities are endless for small business owners, setting priorities and finding time for self is one of the toughest tasks even for singles, said Sean Morris, owner of S. Morris & Associates LLC.
Like many other start-up small-business owners, Morris kept his day job at Advertising Associates to help cushion his leap into self-employment. As a result, he works long hours.
"When you are a small-business owner, you are on the clock all the time," Morris said. "It's really hard to separate business from business. I'm always thinking about the different opportunities for expansion."
Despite his long hours, Morris said his life is balanced because he finds enjoyment in his job as an event planner, media specialist and public relations consultant.
"My work is fueled by my passion more than anything else," he said. "I love what I do -- that's how I find balance."