Hawaiian Electric
reshuffles boards
to bring in outsiders
The parent company of Hawaiian Electric and American Savings Bank is making some changes in its own board of directors and the boards of its subsidiaries.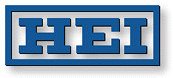 HECO President and Chief Executive Officer T. Michael May and American Savings chief Constance H. Lau are both stepping down from the board of the parent company, Hawaiian Electric Industries.
An announcement yesterday said the move is to open the way for more outside directors, which is in line with a growing trend in corporate America.
The company also announced that Adm. Thomas Fargo, commander of the U.S. Pacific Command, will be joining both the parent board and the HECO board when he retires from the Navy next year. Fargo was to join the board Jan. 1, 2005, but postponed his retirement due to delays in naming his successor.
Hawaiian Electric Industries supplies power to more than 400,000 customers or 93 percent of the market through Hawaiian Electric, Maui Electric and Hawaii Electric Light.
American Savings Bank is the state's third largest financial institution based on assets.
May will remain as a director of HECO's board, and Lau will stay on the bank's board.
Joining the Hawaiian Electric Industries board will be Barry K. Taniguchi, CEO of KTA Super Stores on the Big Island. Taniguchi also will continue serving on both the HECO and American board.
Several other members of the subsidiary and parent board also will be shuffling their board assignments, in line with what company officials say are moves to improve corporate governance.