---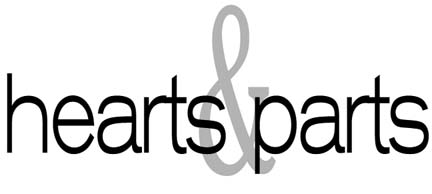 The annual Taste of the Hawaiian
Range food festival challenges
chefs do their best with the
worst parts of the animal
---
At the Taste of the Hawaiian Range, you could confront a steer from the cheeks to the oxtails, or, moving farther south, at the mountain oyster (in plain English, bull testicle).
The cooks from Hilo were working at the midpoint: "We got the heart of the beef," Shane Sakamoto said.
Eighty pounds of butterflied beef heart had been assigned to the team from Life Care Center, along with the task of creating a dish worthy of an upscale dinner party. Oh, and there had to be 1,000 servings.
This is what happens when you sign on as a chef at this annual showcase for the Big Island's industry in grass-raised meat.
The event's signature gimmick is to present diners with the lesser cuts, prettily presented. Many chefs embraced the challenge.
"I said, 'Give me something exotic --just not mountain oysters,'" said Adrian Castaneda, lead chef for the care center.
---
---
Beef heart is common in his native Filipino cuisine, Castaneda said, but he usually turns down the dish and had never cooked it before. He had to trim a lot of fat, he said, reducing his yield from 80 to 50 pounds of meat. He was surprised the heart would be so fatty -- "just like humans."
Castaneda decided on an Asian-style marinade of soy sauce, sugar and mirin. The hearts were roasted, then thin slices were skewered along with cocktail onions and mushrooms, presented in a cocktail glass over mixed greens.
The result was rather steak-like, although the texture was a tad suspicious.
"People associate heart with liver, and liver has a bad rap -- aftertaste and all," Castaneda said. But once trimmed, the product was pristine, he said. "No fat, no gristle, no veins ... just nice meat."
The hearts had been supplied by Kulana Foods, one of three Big Island slaughterhouse/processing plants. Sales manager Tom Asano said Kulana, a small family business founded in 1939 by Seishin Yagi of Hilo, had recently woken up to the niche market of grass-fed beef.
In 2002, the company went after USDA certification and can now market its beef as raised without hormones or antibiotics. "They didn't know it, but they've been doing it right all these years," Asano said.
Kulana supplies upscale restaurants all along the Kohala Coast and in Hilo, as well as health-food stores. Chef Alan Wong recently signed on to purchase several cuts of beef for his Honolulu restaurants.
"The concept has come of age," Asano said. "More and more people are looking to eat healthier."
The growth of the Taste of the Hawaiian Range has paralleled this interest in natural foods. The event was founded nine years ago as an offshoot of a conference on marketing the Big Island's so-called "forage animals." The primary sponsor was and remains the University of Hawaii's Cooperative Extension Service and its Mealani Research Station.
The first Taste, held at the Department of Hawaiian Home Lands community hall in Waimea, drew about 400 people. The event gets bigger by the year, though, and has outgrown four sites to end up in the Grand Ballroom at the Hilton -- with spillover to an outdoor courtyard.
---
---
It remains a bargain for food festivals of this all-you-can-eat nature featuring prominent chefs from all over Hawaii. "We started at $20 a ticket," said Gene Erger, the retired general manager of KGMB-TV who handles publicity for the Taste. "We raised it to $25 two years ago."
The idea is to keep it an affordable community event for the local crowd, not to make money, Erger said. "We start out with zero and we end up with zero."
The value is in the awareness it creates -- among participating chefs, who come to realize what's available from local ranchers, and among the diners, numbering a meaty 2,000-plus this year.
It should be noted that not everyone at the Taste was cooking with oddball parts. You could also find sirloin tip, top round, flank and brisket, along with free-range chickens, lamb, mutton, bison and goat.
It can't be denied, though, that the rougher cuts make better talking points.
"We've been throwing this product at high-end chefs and we're not giving them the good stuff," said Rick Habein of Habein Livestock Co. and a member of the planning committee. "We're giving them the bull testicles. We're giving them the junk. Because of their egos and their skill, they've gotten competitive -- who did the best with the worst product?"
OK, that makes three mentions of bull testicles, so we ought to head over to the victim of that particular ingredient, Daniel Theibaut's Restaurant. Chefs Doug Seymour and Jim Porch seared sliced mountain oysters Cajun-style and served them with a red-pepper sauce.
"The biggest challenge was to try and make them the least like their original form as we could," Seymour said.
The restaurant was given 50 pounds of the stuff, he said, probably 70 total, er, bulbs, "all different sizes."
---
---
The traditional presentation -- breaded and fried -- wouldn't work because they couldn't deep-fry in the ballroom, Seymour said. So they approached other techniques on a trial-and-error basis. The biggest error -- poaching. "They became rather pencil-eraser texture."
Theibaut's was randomly assigned to the mountain oysters, but chef Sandy Barr of Merriman's Restaurant specifically asked for beef tongue. She got 35 of them, which she turned into a savory soup with chunks of vegetables among the silky bits of beef.
"I'd rather cook tongue than top round," Barr said. "It's far more interesting."
Time consuming, though, because tongue has to be peeled, and to do that it has to be softened, which takes about three hours in two simmering sessions. The result is buttery softness and delicate flavor.
"It doesn't get that way except for cooking the daylights out of it."
Now, for the guts of the evening, a visit with George Mavrothalassitis of Chef Mavro in Honolulu:
"They say, 'Chef, you have to cook tripe.' I say, 'OK, my pleasure.'"
The French use many types of tripe in many ways, he said. "In Lyon they use beef, in Normandy they use lamb, in Marseilles we use pig and lamb. So we know a little bit about tripe."
But Mavrothalassitis chose a local presentation, similar to what he eats on his days off at Ono Hawaiian Foods.
It took four hours to turn what he said looked like a ton of tripe into a soupy mix of tomatoes, chicken stock and paprika. Pretty much a local-style tripe stew, he said, "but a little bit more civilized."