---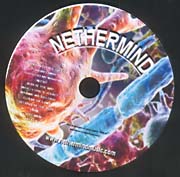 "Nethermind"
Nethermind
Nethermind Music
Nethermind introduces itself with a well-crafted collection of original music. The format is your basic rock trio, with Seann Carroll on drums, and Brant Swigart and James "Le James" Roberts trading off on guitar, bass and lead vocals. The sound is rooted in styles that grew out of the Beatles' later work, but nothing here has an "oldies act" feel to it. The trio's blend of vocal harmonies, clean guitar licks and solid rhythms gives them a head start on national visibility.
Credit them as well with writing about something more substantial than smoking dope or searching for sex. One song, "Avery," describes how a pre-schooler can wrap her father around her little finger. Other songs are more enigmatic -- for instance, what's up with a man who says that everything is beautiful outside his window, but that he rarely looks outside?
The trio's album is available on their Web site at nethermindmusic.com.
---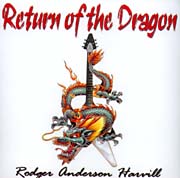 "Return of the Dragon"
Rodger Anderson Harvill
Self-release
Guitarist/songwriter Rodger Harvill established himself as a powerful electric blues rocker with "Year of the Dragon" in 2001. A follow-up has been a long time coming, and this new album won't disappoint anyone who has been hoping to hear more from him.
Once again, Harvill opens with a gritty number that displays his strength as a singer. The song, "Sometimes," is the type of lament that has defined the genre for over a century, and Harvill delivers it with raw authenticity. "What Ya Doin'" also showcases his vocal style with a musical tribute to a woman who walks with a seductive wiggle.
Most of the other songs are straight instrumentals, some of them blues, others in a classic rock vein. All of them reaffirm the timelessness of his work.
raharvill@earthlink.net
---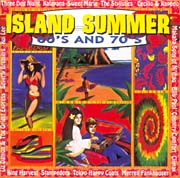 "Island Summer
'60's and '70's"
Various artists
Neos Productions
Producer Bob St. John had carved out a significant niche in the local record business by recycling old music on anthology and compilation albums. He has a career best with this 16-song hodgepodge of songs that date, with one exception, from the 1970s. No anthology would be complete without informative liner notes, and he provides a sufficient amount of them here.
What's more, there's a song here of sufficient rarity that island residents who remember it may want to buy this album just to get it. "Nevermore (Kinito Itsumademo)," by the Tokyo Happy Coats, was a hit here, but the Japanese group never even reached Billboard's national "Bubbling Under" chart. So anyone who has been looking for the Tokyo Happy Coats' single on eBay can now end their search with the release of this album.
www.neosproductions.com
---
John Berger, who has covered the local entertainment scene since 1972, writes reviews of recordings produced by Hawaii artists. See the Star-Bulletin's Today section on Fridays for the latest reviews. Contact John Berger at
jberger@starbulletin.com
.