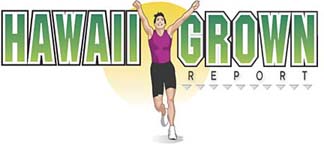 ---
---
Dizon saving games
The freshman linebacker has
become Colorado's leading
tackler
---
The first two games of Jordon Dizon's college football career were nothing at all like his dreams.
"I never imagined this in any dream," Dizon says, "especially making that last tackle (against Washington State on Saturday). I never imagined a game-saving tackle."
With 2 seconds to play and Washington State threatening to send the game into overtime at the Colorado 2-yard line, Dizon knocked the ball from the grasp of WSU quarterback Alex Brink and Colorado recovered to preserve a 20-12 victory.
"I heard the PA (public address) say: 'Colorado's ball.' I thought, 'Nah, I had the QB and he had the ball.' Then he got up shaking his head.
"I said 'This is not happening.'
"I was ecstatic. No words could explain that feeling."
That surreal feeling describes Dizon's two-game college career.
The 2004 Waimea High graduate from Kauai was the sixth true freshman to start in the first game of the season in 115 years of Colorado football. He was the first inside linebacker to do so.
After two games, Dizon leads Colorado in tackles with 21, including 13 against Washington State (revised from 8 after review of game tape).
Dizon also stuffed the quarterback on the play preceding the fumble, when WSU had first-and-goal at the Colorado 4.
The week before, in his first college game, Dizon helped preserve a 27-24 victory over Colorado State on a similar play. He saved a touchdown on the second-to-last play of the game by stopping CSU's best runner for no gain at the Colorado 1.
He also caused an interception, broke up a pass and forced a punt with a third-down stop in that game. He has three pass break-ups in his first two games.
"Right now he's probably the most effective player we have at linebacker," coach Gary Barnett said.
"He just gets to the ball. He has a feel for the ball. He wants to get to the ball."
Dizon surprises himself when he makes a big play.
"A second after the play, I think, 'Did I just do that?'," he says.
Colorado has allowed 59 yards rushing in its first two games, less than 1 yard per carry, and ranks fourth the nation.
"He's made a few mistakes, but I think he has done exceptionally well just having the composure to handle all the things we gave him (to learn)," said inside linebackers coach Brian Cabral, a 1974 Saint Louis graduate.
More than 111,000 fans have been in the stadiums for Dizon's first two college games -- far more than saw him play all of his high school games combined.
"In some ways it's overwhelming, but I'm handling it in a good way," Dizon said.
---
BACK TO TOP
|
Portland State's Otani
brings big game
to Hawaii
---
Portland State sophomore Kari Otani (Maui '03) will start in midfield for the Vikings (1-3-1) when they play Hawaii at Waipio Peninsula Park on Sunday at 5 p.m.
"She was a key contributor this past weekend as we won the UC-Irvine tournament," team spokesman Andy McNamara said.
"She plays a position (outside midfield) that is really important to us offensively and defensively," coach Tara Erickson said. "She has done the work at both sides of the ball consistently.
"She played a great game in our tie against UC-Irvine. She disrupted them, and didn't let their attack even begin."
"She is all of 4-foot-11 (Otani insists she actually is 5 feet tall), but she is fearless. She just goes for it," Erickson added. "She marks players who are 5-7 or 5-8. It looks funny, but she is not intimidated at all."
"I feel confident the way we are playing now," Otani said. "My mom, dad and two sisters are coming from Maui and we really want to beat Hawaii."
Otani was the only player selected from a walk-on tryout last year and has started every game this season.
» Princeton (N.J.) junior Romy Trigg-Smith (Punahou '02 of Kailua) was named the Ivy League women's Player of the Week and was included on Soccer America magazine's Team of the Week.
» Cornell (N.Y.) junior Kara Ishikawa (Iolani '02 of Mililani) scored in overtime to defeat Lafayette 1-0.
» Creighton (Neb.) senior Andrew Brown (Mililani '00) had six saves in a 3-2 upset of No. 6 UCLA.
» UC-Irvine sophomore Brandon Tario (Kamehameha '03 of Kaimuki) assisted on the golden goal in a 1-0 overtime victory over Wisconsin-Green Bay.
» Sophomore Chela Gray (Iolani '00 of Kaneohe) scored Western Washington's first goal by its own players this season in three victories. Three goals have been kicked into their own goals by opponents.
» Boise State freshman Allison Tsuchida (Punahou '04) scored her first collegiate goal to defeat Eastern Washington 1-0.
» Sophomore Jen Loo (Mililani '03) set up the tying goal in double overtime for unbeaten Idaho State against Cal State-Northridge.
---
* * *
Oregon freshman Matt Ma (Iolani '02 of Aiea) shot 7-under-par 65 -- third lowest ever by an Oregon golfer -- on Monday and 69 in the final round Tuesday to finish second in the Northwest Collegiate Classic at Corvallis.
Getting progressively better each day, Pepperdine senior Rachel Kyono (Kauai '01 of Lawai) shot 3-under-par 216 to tie for fourth place in a major invitational tournament that ended yesterday at Albuquerque, N.M.
* * *
» Wellesley (Mass.) freshman Jenna Mezin (Seabury Hall '04) was chosen tennis Player of the Week in the New England conference.
» Senior Janalle Kaloi (Kamehameha '01 of Wahiawa) is the first Santa Clara player to be selected for the pre-qualifying singles draw in the Intercollegiate Tennis Association's Women's All-American Championships.
» Two-time Hawaii high school singles champion Ikaika Jobe (Punahou '01 of Wailupe Peninsula) has transferred from Saint Louis to Idaho State.
* * *
» Fairfield (N.Y.) freshman setter Lindsey Lee (St. Joseph of Hilo '04) earned her second all-tournament selection in the Villanova Wildcat Classic.
» UC-Santa Barbara freshman setter Ashley Dutro (former Punahou) was chosen most valuable player of the Golden Bear Invitational.
» Fresno State sophomore Tuli Peters (Kahuku '03 of Laie) equaled her season high of 24 digs against Sacramento State. Peters has posted five double-doubles in kills and digs in seven matches this year.
» Oregon sophomore Sarah Mason had 16 kills, five blocks and five aces against Northern Colorado in the Portland State Tournament on Friday as the Ducks improved to 6-0.
» Pacific Union (Calif.) sophomore Kristy Nakamitsu (Mililani '03) was named NAIA Region II Setter of the Week.
---
BACK TO TOP
|
Anteaters owe success
to Vasquez
---
Three years ago, former Rainbow Wahine volleyball player Laura Phillips Alford was scouting a tournament in Las Vegas for the college where she coached.
She looked across the gym at a distant court, where the Hawaii QuickSets were playing. It was a typical Hawaii team: very short girls darting around the court.
Except one: Phillips saw one girl jump with her armpits over the net and told her head coach, Charlie Brande (a former Hawaii assistant):
"I want her."
And that was the beginning of Amanda Vasquez's career at the UC-Irvine.
Now a junior, the 2002 Moanalua High School graduate is a 6-foot-1 middle blocker for unbeaten (7-0) Irvine.
Vasquez is second in the Big West Conference with a .427 hitting percentage and has 1.1 blocks per game.
She made the all-tournament team at Irvine's Sunset Classic, where she hit .533 in the final match.
It is Vasquez's second year as a starter and she is hitting 161 points better than the .266 of her first two years.
"She always had great blocking skills and timing and now her offense has become consistent," Brande says. "She is our most improved player since last year."
"Practice," Vasquez says, is responsible for her improvement. And playing with the NCAA's leading hitter, Sami Cash, whose .615 percentage keeps blockers preoccupied.
Vasquez had 139 block assists in 2003, the second-highest season total ever at Irvine.
Her best moment there?
"Every day is a great moment for me," Vasquez says, "being part of building a great program."
And three years in California haven't changed her, she says.
"I'm proof of the saying, 'You can take the girl out of the islands, but not the islands out of the girl.'
"If you stay true to who you are and where you are from and you can make it anyplace."
The Anteaters play No. 7 Hawaii at 7 p.m. Saturday and No. 11 California on Sunday at 3 p.m. in the Waikiki Beach Marriott Invitational.
Irvine has not played UH since 1995 and is 0-22 all-time against the Wahine.
---
For submissions:
Email:
dennis@lava.net
with name, high school, college and sport » Fax: 236-4195 » Phone: 236-3654 or toll free 1-888-236-3654