ISLE PAGES
New releases by Hawaii authors


"Women of Hawai'i"
by Pegge Hopper (Ten Speed Press, $27.95)

Those who think of Hopper as a one-note artist who does big-ticket lobby art will -- and should -- be set back by the excellence and warmth of Hopper's art, well-displayed here. It is by no means a complete catalogue of her work; it jumps from high point to high point. Hopper seem to me to be more of a classic illustrator than a fine artist -- her work, with its intellectually challenging compositions, broad expanses of soothing color and furious bits of sketching, lives best in reproduction. But hey, that also describes Alphonse Mucha and Maxfield Parrish. That means this book is one of the best ways of surveying Hopper's talent, and Ten Speed has assembled an elegant book, well-printed and affordable. Don't hold it against Hopper that people instinctively like her work instead of being "challenged" by it. You'd think she was born Toulouse (Latrec)!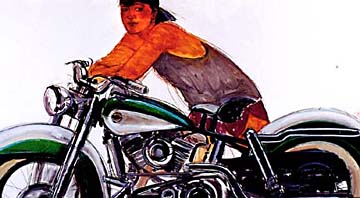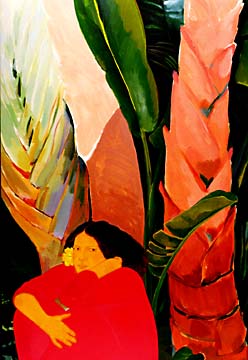 ---




Reviewed by Burl Burlingame
bburlingame@starbulletin.com






Click for online
calendars and events.
--Advertisements--

--Advertisements--