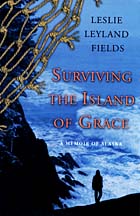 "Surviving the Island of Grace" by Leslie Leyland Fields (Thomas Dunne, $24.95)

Some people choose to be Robinson Crusoe. Alaska nature writer (and island visitor) Fields moved from the relative civilization of New Hampshire to a primitive bush island as a fisherman's bride. Her meditations on interacting with the wilderness outside her window and the deep currents within are well-written and curiously moving.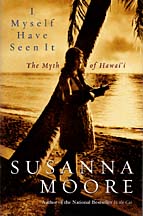 "I Myself Have Seen It -- The Myth of Hawaii" by Susanna Moore (National Geographic Directions, $20)

Novelist Moore, who grew up in Hawaii, turns to the essay form for this treatise on how Western and Hawaiian cultures intertwined and fed off of each other, creating new fables and mythical vistas. Hawaiians, she argues, wound up on the short end, not exactly stop-the-presses insight. But her own memories of the islands in the '50s and '60s make for amusingly compelling reading just the same.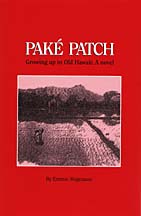 "Pake Patch: Growing Up in Old Hawaii" by Emmie Shigezawa (Gordon Publishing, price not set)

Handsomely printed by Edward Enterprises, this slim volume is a thinly fictionalized memoir by Shigezawa about growing up plantation-style in the islands. It's warm and direct, but not overtly semtimental about bygone days. It's a useful barometer about what was on the minds of AJAs just before war broke out and everything changed for them -- again.