---
GALLERY

On view in the islands
---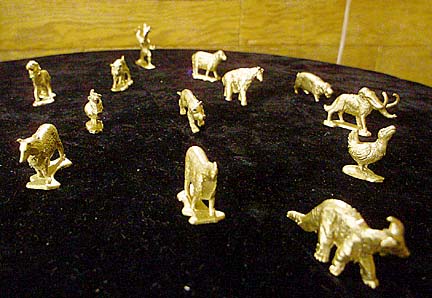 "Some of My Pals" reflects UH graduate art student Eric Belland's interest in toys. His work is among the pieces on exhibit through Friday in "Seriously Small."
---
'Small' issues


---
"Can a work of art that is small express something both intimate and immense?" Some University of Hawaii graduate art students are exploring that question and others in their "Seriously Small" exhibit on view at Eric Belland's home in Makiki.
"A group of us in studio art (seminar) decided to do it," Belland says. "It's a midsemester show to mark the place ... we are in doing our art."
The exhibit came to be at Belland's residence, which in the past has housed other art shows, after more traditional galleries were either booked or "too impersonal."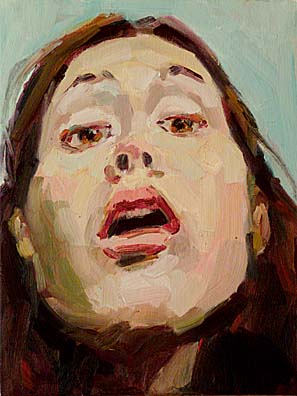 In her exploration of truth vs. appearance, Karen Goins has been creating one self- portrait a day. "She's trying to get toward some clearer view of who she is," says friend Eric Belland.
---






Identity is a common theme among the artists, including the works of Korea native Diane Chongmin Kim. Kim's "iNg," a group of mixed media pieces, delves into the artist's concerns about language and communication, "and how your level of communication defines who you are," Belland says.

A Belland piece in the show, "Some of My Pals," are figurines dipped in gold paint. There's a sabertooth pig, a goat man and a sheep dog among the lot, which touches upon Belland's concerns about genetic engineering and "the way we assign value in our culture," he says. "There's emotional value, monetary value, and our identities, which are often part one thing and part something else."

"Seriously Small" is on display through Friday. Call Belland at 220-9990 to make an appoint to see the works.
---
Joleen Oshiro



Click for online
calendars and events.
| | | PRINTER-FRIENDLY VERSION
E-mail to Features Editor
---
© 2003 Honolulu Star-Bulletin -- https://archives.starbulletin.com
---
-Advertisement-