CLICK TO SUPPORT OUR SPONSORS

---

---

[ STUFFS ]
ISLE PAGES

New releases from Hawaii authors.

---


By Burl Burlingame
bburlingame@starbulletin.com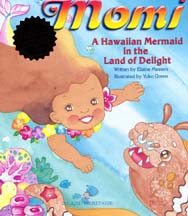 Momi -- A Hawaiian Mermaid in the Land of Delight by Elaine Masters, illustrated by Yuko Green(Island Heritage, $8.99)

All the creatures in the sea, including the cherubic Momi, have a special talent, which means they're all equally special, right? A celebrate-our-differences meditation done up in colorful fashion.

---



The Castle That Kai Built -- A Rhyming Rebus by Tammy Yee (Island Heritage, $8.99)

Things get out of control when Kai builds a large sand castle on the beach and it gets in everyone's way. Yee's wordplay and illustrations here are among her best. A charming project that's fun to read out loud.

---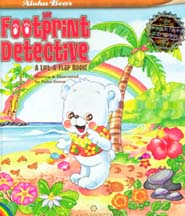 Aloha Bear The Footprint Detective by Yuko Green(Island Heritage, $8.99)

The faintly over-commercialized Aloha Bear pokes around the beach and discovers the answers to not-so-mysterious mysteries hidden behind flaps on the pages. Kids will have fun flipping flaps -- that is, until they know the answers.

---






Click for online
calendars and events.





---





Send WatDat? questions, stories
or any other story ideas or comments to:
Features, Honolulu Star-Bulletin, P.O. Box 3080,
Honolulu, HI 96802 or send a fax to 523-8509
or E-mail to features@starbulletin.com.
Please include your phone number.
E-mail to Features Editor
---
---
© 2002 Honolulu Star-Bulletin
https://archives.starbulletin.com