CLICK TO SUPPORT OUR SPONSORS

---

---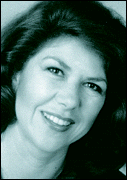 Pacific Perspective
PAULINE SHELDON
Sunday, October 21, 2001
---
Community must unite
to foster growth

Hawaii's tourism industry is hurting right now. It has experienced thousands of layoffs in the past few weeks with devastating impacts on people's lives. Thankfully this is flattening off as we slowly return to normal. Tourism's place as the economic engine of the state has been dramatically demonstrated. Perhaps the silver lining in this cloud is that more attempts will be made to diversify the economy, and the tourism industry will get more of the respect it deserves.

Declines in visitor arrivals to Hawaii over the past few weeks have varied by the origin of the visitors, with international arrivals being affected more strongly than domestic. A week after the event, domestic visitor arrivals dropped by 33 percent (compared to 2000 figures) and steadily recovered to within 15 percent of last year. International (including Japanese) visitor arrivals dropped by 60 percent (compared to 2000 figures) and recovered to approximately 40 percent down by Oct. 10. This compares with drops in nationwide hotel occupancy rates of about 55 percent between Sept. 23 and 29.

But what does the future look like?

At the national level, Americans are being lured back to travel with promotional campaigns. ABC news reports the percentage of Americans worried about air terrorism is down from 56 percent on Sept. 12 to 42 percent on Oct. 7.

Hawaii is taking strategic steps to reduce the decline. The Governor's mission to Japan to encourage Japanese visitors to return was one such step. A re-examination of what Hawaii has to offer visitors in the light of recent world events is another. HVCB's revised marketing campaign focuses on some important and innate features of Hawaii. For example, we are separate from rest of the nation geographically and perceptually. Hawaii is both exotic and yet a safe refuge from the rest of the world; distant yet familiar. It is a place to come to heal and renew, and to experience a tolerant multicultural and multiethnic environment. This is a chance to truly develop the health and wellness sector of Hawaii's tourism, and to offer visitors a chance to reconnect with themselves and humanity.

Attempts to build in-state travel through kamaaina rates have been successful. but that strategy does not bring cash into the state. Additional solutions are needed. The University of Hawaii will be offering courses on crisis recovery and disaster management to assist in finding some solutions.

Hawaii's visitor industry has demonstrated resilience in the face of many kinds of crises and will do so again.

---

Pauline J. Sheldon is interim dean and professor
at the University of Hawaii at Manoa School
of Travel Industry Management.
E-mail to Business Editor
---
---
© 2001 Honolulu Star-Bulletin
https://archives.starbulletin.com