CLICK TO SUPPORT OUR SPONSORS

---

---
Friday, September 28, 2001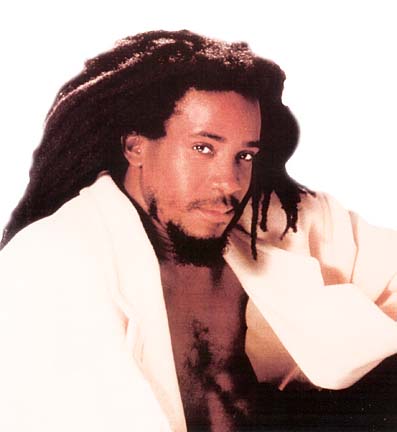 RESIN MUSIC
Reggae Fest 2001 is back on track tonight,
featuring Half Pint and others
---
Reggae, U.K. style, thrives

Tippa Irie's not content to have
the British scene take a back
seat to the Jamaican one

---

By John Berger
jberger@starbulletin.com

Tippa Irie expected to be headlining Reggae Fest 2001 at the World Cafe two weeks ago. It would have been his first performance in Hawaii in a career than covers roughly 20 years. The Sept. 11 attacks on the East Coast put the concert on hold but it's a go for this weekend.

"You can't really make them people stop your life. What can you do but go on really," Tippa said late Wednesday, calling while en route to Hawaii from his home in England.

Tippa has been a force in English reggae even since his days as part of the Saxon Sound International sound system in the '80s but he's not coming to Hawaii as an oldies act or coasting on old material. He marked the new millennium with his 11th full-length album, "I Miss." The title track is a requiem for his sister, Avril Eliane Henry a k a MC Miss Irie, who was murdered in 1998; another song honors his late father.

"I Miss" -- the song and the album -- are propelling Tippa to new heights of popularity and international visibility. Many of the other songs -- "Divide & Rule" and "Tippa Vex" for example -- have taken on additional shades of relevance in Sept. 11's aftermath.

"Every year since the passing of my sister it's like it's just getting worse and worse in my community and the world at large. People are just extreme in their measures and beliefs wherever they are. It's really depressing, basically, the state that the world's in right now. That's why I make tunes like that."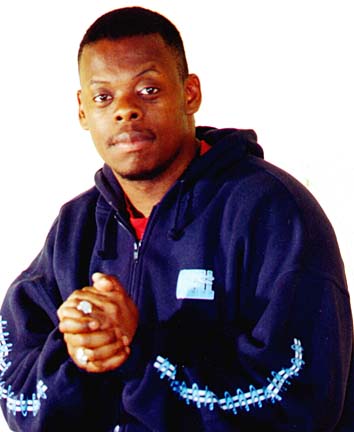 RESIN MUSIC
---
On a lighter topic, what took him so long to get to Hawaii?

"That's a very, very good question because I've been almost everywhere else in the world where reggae music is. From America to Japan to Africa to all over Europe and the Caribbean, but for some reason I've never been to Hawaii and it's kind of surprising to me."

Tippa fans probably find it especially curious considering that Pato Banton, Tippa's long-time friend and concert stage "sparring partner," has played Hawaii several times and even loaned his expertise to some local reggae/ Jawaiian recording projects.

Tippa heard some of the results. "It was quite interesting, and I wouldn't mind doing the same kind of thing, picking up with some of the local acts down there, so hopefully they'll come and check my show."




Reggae Fest 2001

Featuring Half Pint, Tippa Irie, Phife, Jarobi & DJ Rasta Roots of a Tribe Called Quest, Humble Soul, THC and special guest

Where: World Cafe
When: 8 p.m. today
Tickets: $18, all ages
Call: 537-4666




Tippa was born in England to parents from Jamaica. The homeland, he says, is Africa, but he sees himself as part of the English reggae scene. "In the '80s a lot of artists, Maxi Priest and people like us, all started our careers at Saxon Sound so we kind of made all the Jamaican artists follow what we were doing in the U.K. We kind of changed the face of reggae."

Twenty years later, Tippa describes the contemporary English reggae sound as being more musical than the dance-hall beats popular in Jamaica.

"Dance hall's not really music like what Bob (Marley) used to make. It's more than just beats and sampled sounds.

"My goal is to help a lot of the U.K. acts push their music and let people know there's a whole scene going on in England -- it's not just music that comes out of Jamaica."

"Of course you've got groups like Steel Pulse and Aswad and -- on the commercial level -- UB40, but there's also a lot of homegrown underground artists that's not really getting the exposure what they deserve. On the DJ front I try to do that. I've performed with a lot of these artists from Jamaica and America and we hold our own as it were."





Click for online
calendars and events.
E-mail to Features Editor
---
---
© 2001 Honolulu Star-Bulletin
https://archives.starbulletin.com