CLICK TO SUPPORT OUR SPONSORS

---
---
Island Images



Thursday, September 20, 2001
---
YOUNGSTERS OFFER TRIBUTE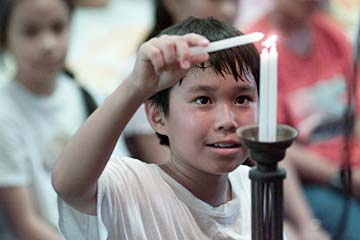 CRAIG T. KOJIMA / CKOJIMA@STARBULLETIN.COM
Kuhio School students held a vigil yesterday to honor the victims of last
week's terrorist attacks. Fifth-grader Justin Matsudo, above, lit candles
at the start of the ceremony.
---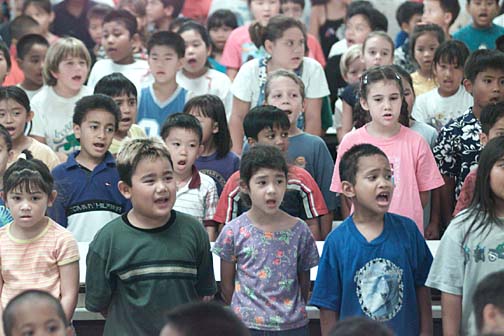 CRAIG T. KOJIMA / CKOJIMA@STARBULLETIN.COM
The event ended with the singing of "America the Beautiful,"
and the many participants included, from left, Weston Akamine
in green shirt, Tiffeny Mancao and Robert Piamon.
---
BUDDHIST PRAYER FOR PEACE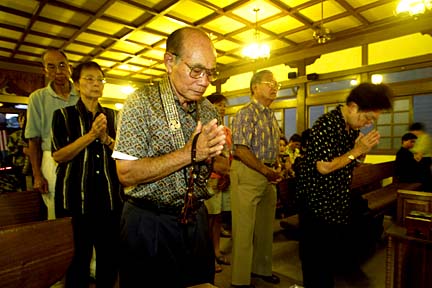 DENNIS ODA / DODA@STARBULLETIN.COM
Members of the Shingon Shu Hawaii Betsuin Buddhist Church held
a prayer service last night to remember those who perished in the
Sept. 11 tragedies and for those who risk their lives in emergency
services. They also prayed for military personnel who are about to
embark in the campaign against worldwide terrorism. Among
those who offered prayers and incense was
Arthur Date, shown in front.
---
E-mail to City Desk
---
---
© 2001 Honolulu Star-Bulletin
https://archives.starbulletin.com