CLICK TO SUPPORT OUR SPONSORS

---

---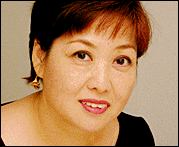 Local Color



Sunday, September 16, 2001
BY SUZANNE TSWEI
---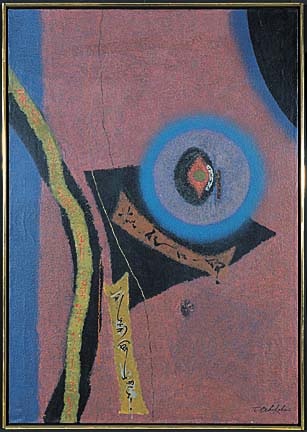 Tetsuo Ochikubo created this oil on canvas, entitled
"Infinity Manifested," in 1964.
---
New exhibit honors
senior Japanese artists
in islands

IF SATORU ABE could live his life over, he wouldn't change a thing. Running off to New York to study art in 1948 was a huge leap of faith for him and a scandal for his family when other young men of his generation sought more stable and financially rewarding careers. But he's looking back with no regrets.

Harue Oyama McVay would do it all over again, too. The disapproving looks she got from men -- as well as women -- would not alter her confidence in her skills as a ceramist in a field dominated by men.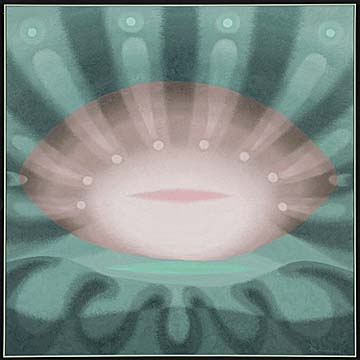 "Seaforms" by Tadashi Sato, is also an oil on canvas.
---



LEGACY: FACETS OF
ISLAND MODERNISM

Place: The Henry R. Luce Pavilion Special Exhibition Gallery, Honolulu Academy of Arts, 900 S. Beretania St.
Time: 10 a.m. to 4:30 p.m. Tuesday through Saturday, 1 to 5 p.m. Sunday, through Oct. 21
Admission: $7, $4 for seniors, students and military, free to members and children under 12, free on first Wednesday of each month
Call: 532-8700




If all 11 artists who are featured in the Honolulu Academy of Arts' "Legacy: Facets of Island Modernism" had a second chance at life, most likely none of them would stray from their course to become artists in a time when it was looked upon as a foolish life choice.

We can't know their feelings for sure. Some of the artists have passed away. But one thing is certain: All those included in the show have been called pioneers who opened a new chapter in island cultural history.

"These 11 Japanese-American artists are the bedrock of everything that's happened in the second half of the century in island art making," said academy Director George Ellis.

"Make no mistake about it, these are an extraordinary group of very, very talented people. We owe them so much," Ellis said when the exhibit opened Wednesday evening.

The exhibit is in the downstairs gallery in the new Henry R. Luce Pavilion, and runs through Oct. 21.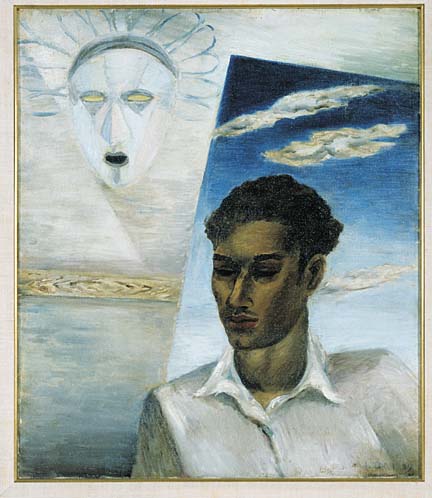 "Caucasian-Hawaiian" is an oil on canvas painted
by Isami Doi in 1939.
---
Over the 74 years of the academy's history, all of the 11 artists have exhibited their work there at one time or another. This exhibit, however, marks the first time that works by these artists are being shown together, presenting an exceptional glimpse into the individual forces that shaped the art of Hawaii in the 20th century.

Ellis wanted to honor the senior Japanese artists in the islands, and the exhibition space in the newly completed Luce Pavilion offered the opportunity for the show. He called upon Marcia Morse, who is an artist, educator and historian, to curate the show.

Morse and Ellis selected artists who embraced modern art and brought it to the islands. Each also had unique individual styles that blended influences from their Asian heritage with Western modernism.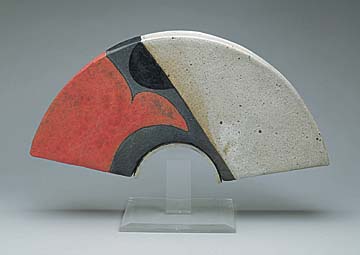 Harue Oyama McVay's "Image at Sunrise" is a ceramic sculpture.
---
"Before these artists, clearly art in the islands was largely representational. The main impulse of art making clearly had to do with landscapes and such. These artists developed a sensibility that was different," Morse said.

Of the 11, Isami Doi was like an older brother, if not a father figure, to most of the rest of the group. Born in 1903, he was the first to become an artist, and he was established when the others were emerging.

"If you think about what it was like to be a young Japanese artist in Hawaii back then, that was kind of a startling declaration. He was testing the water of becoming an artist when that was really a bold move.

"He was the first to say this can be done," Morse said.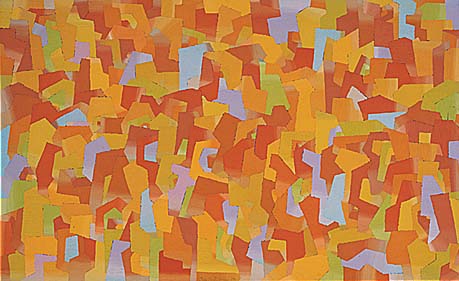 "Random" (1979) by Harry Tsuchidana, is an oil on canvas.
---
Doi went to New York City and Paris to study, but lived and worked mostly in Hawaii, where he died in 1965.

Doi became a successful artist, gaining recognition on the mainland for artwork that included paintings, prints and jewelry. His example influenced the others, giving them faith that being an artist was not only possible, but a noble calling.

"He was very successful and multifaceted. He was the first artist (from Hawaii) to break through. It's important to remember he was not just a pioneer, but a successful pioneer," Morse said.

Doi lived a complicated life and struggled for money constantly, despite his stature as a respected artist. His only son's death in a freak college football accident affected him deeply, causing a dark current in his artwork.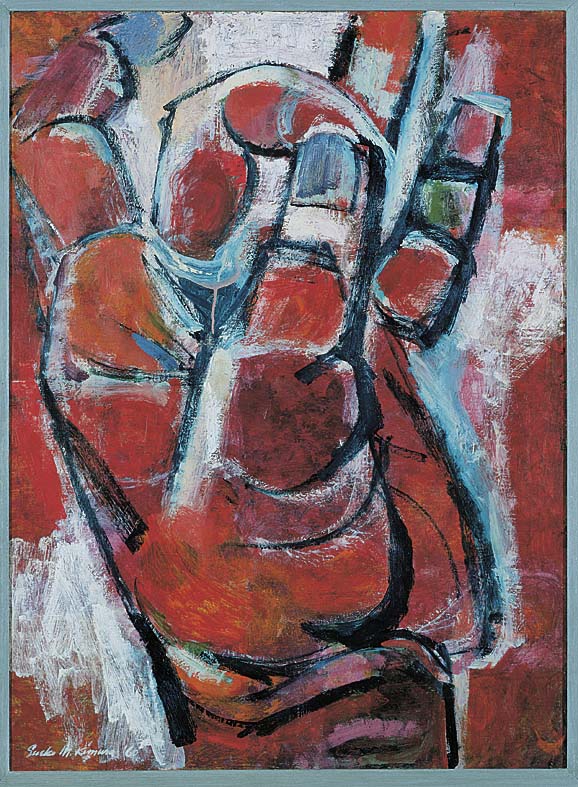 Sueko Kimura's oil on canvas is entitled "Fragment" (1960).
---
The other artists in the exhibit are Bumpei Akaji, Keichi Kimura, Sueko Kimura, Tetsuo Ochikubo, Jerry Okimoto, Tadashi Sato, Toshiko Takaezu and Harry Tsuchidana. A concurrent exhibit featuring Keichi and Sueko Kimura also is at the academy. It runs through Oct. 28.

The Legacy exhibit is accompanied by a handsome catalog describing each artist's career with color photographs of artworks. It was produced by the academy and written by Morse. It is available at the academy's gift shop for $19.95 plus tax.





---




---

Suzanne Tswei's art column runs Sundays in Today.
You can write her at the Star-Bulletin,
500 Ala Moana, Suite 7-210, Honolulu, HI, 96813
or email stswei@starbulletin.com
E-mail to Features Editor
---
---
© 2001 Honolulu Star-Bulletin
https://archives.starbulletin.com