CLICK TO SUPPORT OUR SPONSORS

---

---
Island Images



Tuesday, September 4, 2001
---
LABOR DAY, 2001

Enjoying a day off
in paradise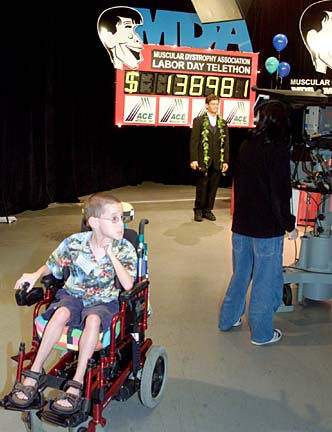 CRAIG T. KOJIMA / CKOJIMA@STARBULLETIN.COM
Martin Hodapp from the Big Island, goodwill
ambassador for MDA Hawaii, hung out yesterday
while Ben Gutierrez of KITV emceed the local drive
of the national Jerry Lewis MDA Telethon. Hawaii
residents pledged $352,900 to benefit people with
neuromuscular diseases, while nationally the
telethon raised a record $56.78 million.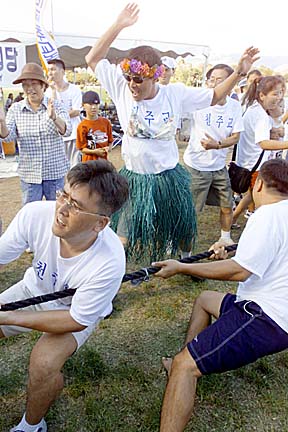 GEORGE F. LEE / GLEE@STARBULLETINCOM
Young J. Ham of the Korean Catholic Community
of Honolulu, decked out in a grass skirt, cheered
on his teammates during a game of tug-of-war
at Kapiolani Park.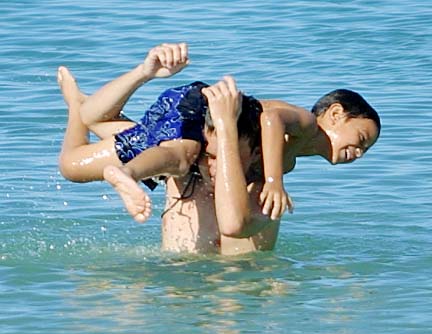 RICHARD WALKER / RWALKER@STARBULLETIN.COM
Ammon Kapua, 6, got tossed into the water by
friend William Aho at Ala Moana Beach.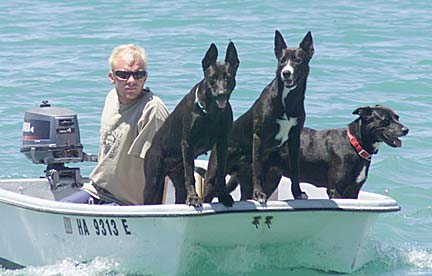 FL MORRIS / FMORRIS@STARBULLETIN.COM
Kevin O'Donnell and his three dogs -- Mahea,
Buzz and Puna Bear -- headed out at Keehi
Lagoon to find a spot to play on the sand
and swim.
E-mail to City Desk
---
---
© 2001 Honolulu Star-Bulletin
https://archives.starbulletin.com