CLICK TO SUPPORT OUR SPONSORS

---

---
Thursday, August 23, 2001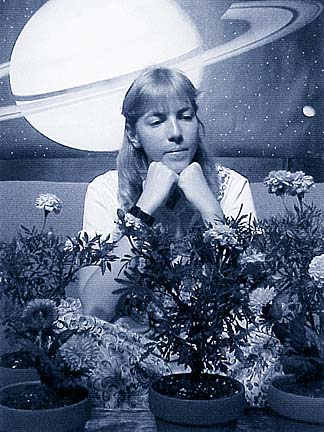 THE ACTORS GROUP
Carrie Smith plays an abused daughter
in TAG's latest production.
---
'Man-in-the-Moon'
tackles earthy issue

---

Reviewed by John Berger
jberger@starbulletin.com

LIFE unworthy of life" is the phrase that comes to mind as a hideous excuse for a mother who cruelly abuses her daughters in The Actors Group production of "The Effect of Gamma Rays on Man-in-the-Moon Marigolds." Director David Schaeffer and an exceptional cast make Paul Zindel's grim slice-of-miserable-life play a challenging but rewarding experience.

Veteran actress Betty Burdick does a fabulous job portraying a villain, Beatrice, with no redeeming qualities.




"The Effect of Gamma Rays on Man-in-the-Moon Marigolds"
Staged by The Actors Group at
the Yellow Brick Studio, 625 Keawe St.
7:30 p.m. Thursdays to Saturdays and 4 p.m. Sundays to Sept. 9.
Tickets $10. Call 591-7999.




Carrie Smith makes an impressive debut as Tillie, the unattractive and painfully introverted daughter who bears the brunt of the abuse. Beatrice misses no opportunity to strip Tillie of any vestige of confidence or self-respect while often as not indulging Tillie's sister, Ruth (Jessica Haworth).

Mom is also nasty to Nanny (Kathleen Anderson), a senile semi-comatose boarder she is paid $50 a week to care for.

Burdick wears the role perfectly. A scene in which Beatrice recalls her childhood and the circumstances of her marriage to the girls' father is a pivotal moment in the story although perhaps no longer in the way originally intended by the playwright. Childhood hardships, bad luck and hard knocks are no longer accepted as excuses for domestic abuse.

Smith, a member of the Punahou Drama Club, is obviously ready for more roles in community theater. Her portrayal of the hapless Tillie is painfully convincing throughout the show.

Haworth, a high school senior and four-year veteran of the Mid-Pacific School of the Arts program, is a drop-dead charmer as Tillie's immature but apparently normal sister. Ruth is popular in school, wears tight sweaters, and helps trash Tillie's self-esteem by reminding her that the kids at school all think she's a weirdo.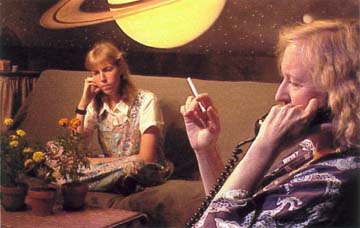 THE ACTORS GROUP
Betty Burdick acts as Smith's ruthless mom.
---
Ruth is not what she seems to be and Haworth deftly reveals the discordant facets of the character.

So how do gamma rays and marigolds come into the story? Tillie's science teacher sees something special in the unprepossessing girl and encourages her to do a research project for the school science fair. Tillie dutifully observes the results of growing marigolds from seeds that have been exposed to varying degrees of radiation.

The final competition sets up a brief but welcome moment of comic relief as Kennly T. Asato plays the glib, confident and stunningly superficial girl who is evidently Tillie's primary rival for top honors.

With the exception of Asato's short spot, "Marigolds" is grim, grim, grim throughout. The payoff for theater fans is the quality of the performances. Smith will win your sympathy while always maintaining a distinct and distant oddness, Burdick creates a character worthy of our hatred, and Anderson is so convincing as the semi-comatose Nanny that she is almost too real to bear.

TAG's recent production of "Oleanna" included a nightly post-show discussion on what constitutes sexual harassment in modern society. This show is not followed by a discussion session but is certainly a perfect springboard for addressing the psychological abuse of minors and the elderly.





Click for online
calendars and events.
E-mail to Features Editor
---
---
© 2001 Honolulu Star-Bulletin
https://archives.starbulletin.com