CLICK TO SUPPORT OUR SPONSORS

---

---
Friday, July 20, 2001
[ MAUI HELICOPTER CRASH ]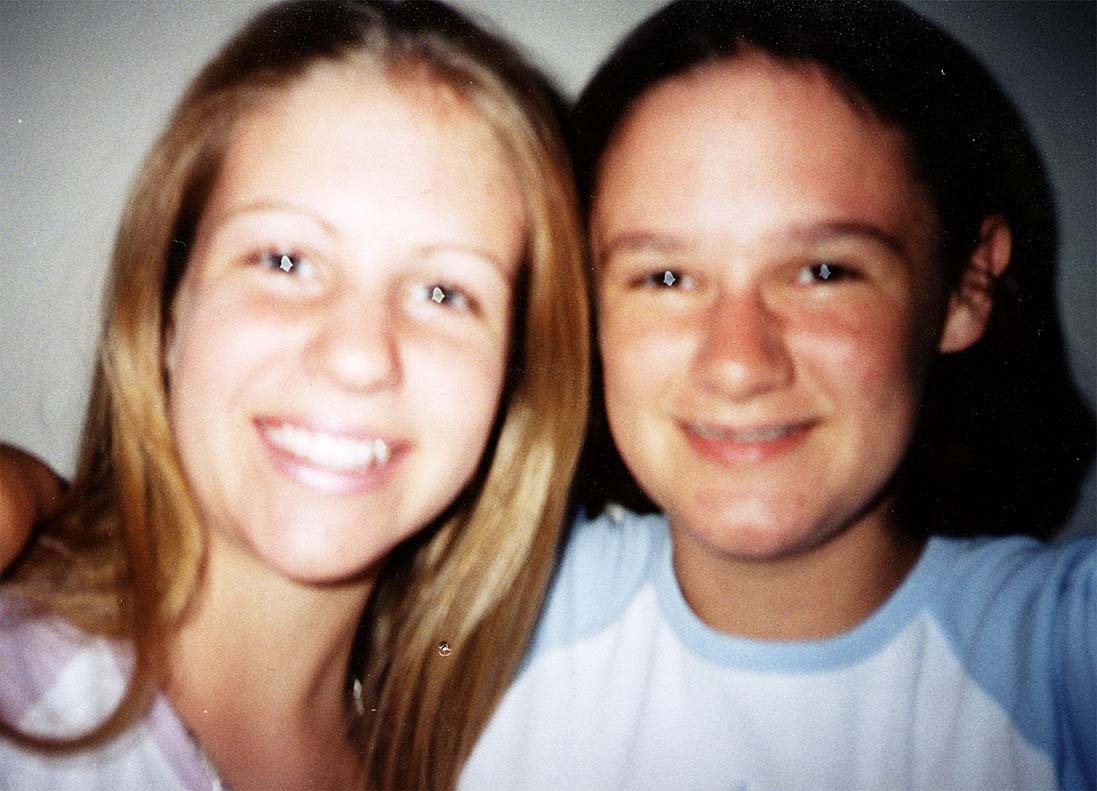 STAR-BULLETIN COURTESY PHOTO
Whitney Wood, left, and her best friend, Natalie Prince,
both 14, were among seven people killed in a tour
helicopter crash in Iao Valley, Maui, on July 21 of last year.
---
An overarching
sense of loss endures


A year has passed, but bereft
relatives still struggle to understand

---

By Gary T. Kubota
gkubota@starbulletin.com

WAILUKU >> Nearly one year after his daughter's death in a sightseeing helicopter crash on Maui, Terry Wood struggled to make sense of his loss and the cause of the accident that killed seven people.

"I wouldn't want to see anybody go through that kind of pain," said Wood, a resident of Burleson, Texas.

The crash by Blue Hawaiian Helicopters in Iao Valley last July 21 left wounds in surviving families and communities from Hawaii to New Jersey, many still trying to recover from one of the worst helicopter disasters in Hawaii in a decade.

Separate memorial observances are planned for tomorrow to remember the seven people killed in the crash: Whitney Wood and her girlfriend Natalie Prince, both 14; Maui pilot Lawrence Kirsch, 55; and New Jersey professor William "Jack" Jordan, 51, his wife, Jan Herscovitz, 49, and their two children, Maxwell, 17, and Lindsey, 16.

In Shrewsbury, N.J., townspeople donated $25,000 to develop the Jordan-Herscovitz Memorial Courtyard, fronting a local high school.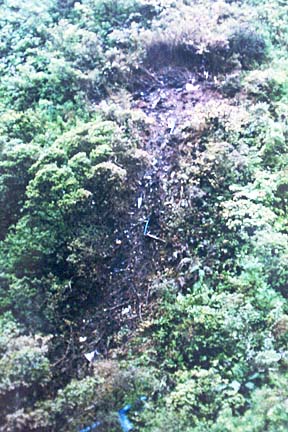 STAR-BULLETIN FILE
This was the crash site in Iao Valley, Maui, where seven
people perished on July 21 of last year, in a sightseeing
helicopter operated by Blue Hawaiian Helicopters.
---
Some 35 relatives and friends plan to gather at Sandy Hook, a coastal windsurfing area frequented by the Jordan-Herscovitz family, then at the cemetery where the four are buried.

Friends say Jack Jordan helped the community in so many ways, above and beyond his role as economics professor at Seton Hall.

He served as president on the Shrewsbury school board as well as a volunteer emergency medical technician.

Once, last year, he saved a woman's life.

"He had a real enthusiasm for life in general and helping people and making things better," said Kristin Kucsma, a friend.

Kucsma said Jordan challenged students to be the best and brightest and encouraged her to earn a doctorate in economics.

Jordan's wife, Jan, was a talented physician, and psychiatrists sent her their "most troubled patients," said Linda Shepard, Jordan's eldest sister.

"She turned their lives around," Shepard said.

The Jordans' son, Maxwell, was interested in computer science and would have started college this year.

Lindsey, a cheerleader, had been selected by her fellow classmates to receive the school's Friendship Award.

Whitney Wood and Natalie Prince, friends since age 4, wanted to be veterinarians.

"They were such good friends," Natalie's mother, Donna Prince, said.

Prince said her daughter was blossoming into young adulthood, learning to drive and ready to shed those dreaded braces.

She said Natalie already had compassion, working regularly at First United Methodist Church to help in food and clothing benefit drives for the homeless.

Prince said in memory of her daughter, the church will be holding a book fair to donate books to homeless children.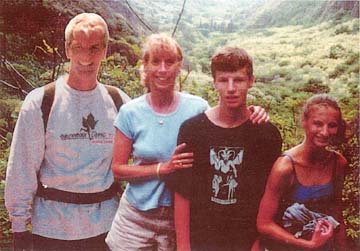 STAR-BULLETIN COURTESY PHOTO
This photo of the Jordan-Herscovitz family members
was taken July 15 of last year, while they were vacationing
on Maui. From left, Jack Jordan, 50, Jan Herscovitz, 49, and
their children Maxwell and Lindsey.
---
Whitney Wood was vacationing with Natalie Prince and her family on Maui when the two girls took the helicopter tour in the morning.

Their bags were packed, and they were ready to board a flight back to Texas after the tour.

Donna Prince remembered waiting for the girls to return to the helicopter terminal when news arrived about the crash.

"Life throws those uncertain curves to you," she said.

Wood described his daughter Whitney as "daddy's girl."

As a child she went hunting and fishing with him and considered her brother's horses almost hers.

Wood recalled snatches of his daughter's last conversation with him and her enthusiasm about her first trip to Hawaii.

"Whitney called the day before and said how pretty it was there on Maui, just like the movies," he said.

Wood said he was happy to hear that Blue Hawaiian Helicopters planned to make a flower drop over the crash site tomorrow in observance of the anniversary.

"Maybe her spirit is still there," said Wood, whose family plans to gather for a quiet observance with the Princes.

"We'll be thinking of all of the families and our friend Larry and all of the people whose lives have been touched," said Patti Chevalier, spokeswoman for Blue Hawaiian Helicopters. "Our hearts will be with them that day."

National Transportation Safety Board investigator George Petterson said a final report about the crash is expected to be completed in a couple of months.

A preliminary report noted three helicopter pilots changed their tour routes to exclude the area flown by Kirsch because of "inclement weather."
E-mail to City Desk
---
---
© 2001 Honolulu Star-Bulletin
https://archives.starbulletin.com