CLICK TO SUPPORT OUR SPONSORS

---

---
Island Images



Tuesday, June 12, 2001
---
HAWAII REMEMBERS
KING KAMEHAMEHA I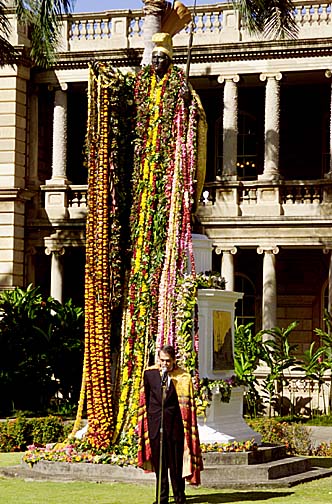 CRAIG T. KOJIMA / STAR-BULLETIN
Above, Jim Bartells, director of Washington Place,
spoke about Kamehameha I yesterday in front of the
lei-covered Kamehameha statue downtown.
Below, James Woolsey of the Daughters and
Sons of Hawaiian Warriors, Mamakakaua,
carried the middle spear in a procession of
three spears at the start of ceremonies
honoring Kamehameha at the
downtown statue.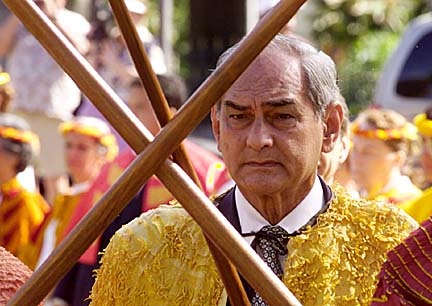 ---
RIDE, RIDE, RIDE
THE WILD SURF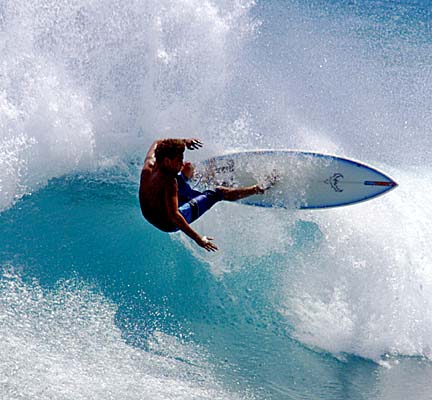 FL MORRIS / STAR-BULLETIN
A surfer blasted off the top a wave yesterday at the lefts
near Point Panic, enjoying the swell that arrived along
the southern shores. The swell was dropping but
there were still 4-foot sets.
---
A DAY AT THE BEACH THAT
WAS FIT FOR A KING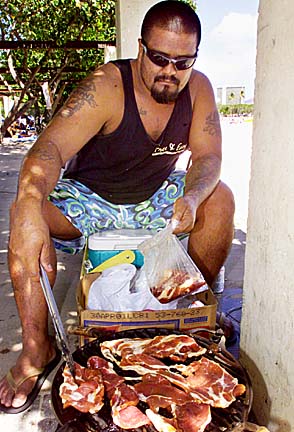 FL MORRIS / STAR-BULLETIN
Kamehameha Day proved a great day for islanders
to visit Ala Moana Beach Park. Above, Jason Raquedan
of Ewa Beach barbecued food for his family at the park
on the state holiday yesterday, while by the water, below,
Michelle Wong of Honolulu applied sunscreen to the
back of friend Kelli Fujioka, also from Honolulu.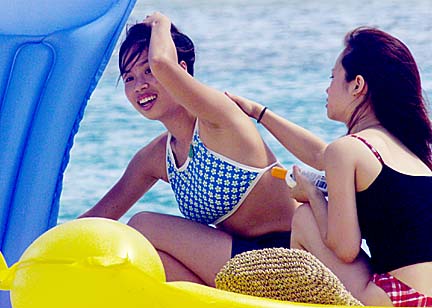 ---
SPLASH! YOU'RE IT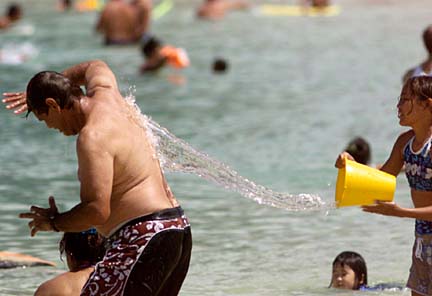 CRAIG T. KOJIMA / STAR-BULLETIN
Sheldon Inea got a bucket of water splashed onto his back
yesterday by granddaughter Brittany Feiteira. They spent
Kamehameha Day at Ala Moana Beach Park with
family and friends.
---
E-mail to City Desk
---
---
© 2001 Honolulu Star-Bulletin
https://archives.starbulletin.com