CLICK TO SUPPORT OUR SPONSORS

---

---
Island Images



Monday, June 4, 2001
---
TESTING GRAMPA'S BUOYANCY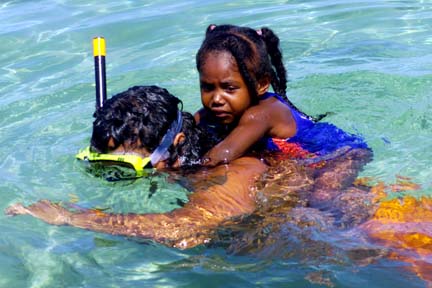 FL MORRIS / STAR-BULLETIN
Amber Peltier rode on the back of her grandfather,
Angel Peltier, yesterday as he snorkeled around
the shallows of Kuhio Beach in Waikiki.
---
LENDING A HAND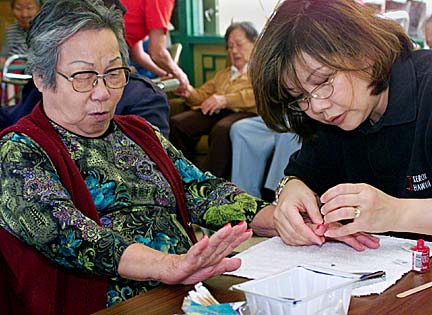 FL MORRIS / STAR-BULLETIN
Palolo Chinese Home resident Karen Ching, left, looked
over her newly painted nails Saturday as volunteer Pam
Toyooka painted the other hand. Toyooka, the wife of
a Xerox employee, joined the Xerox community
action team in a visit to the home.
---
E-mail to City Desk
---
---
© 2001 Honolulu Star-Bulletin
https://archives.starbulletin.com