CLICK TO SUPPORT OUR SPONSORS

---

---
Island Images



Tuesday, May 15, 2001
---
PACIFIC THEATER AT PEARL HARBOR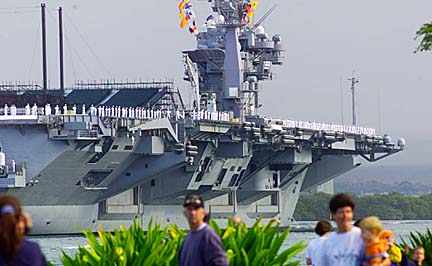 KEN SAKAMOTO / STAR-BULLETIN
The aircraft carrier USS Stennis enters Pearl Harbor today in
preparation for the premiere of the film, "Pearl Harbor." Behind the
sailors on the flight deck are structures for the screen and bleachers.
The film premieres Monday on the deck of the Stennis.
---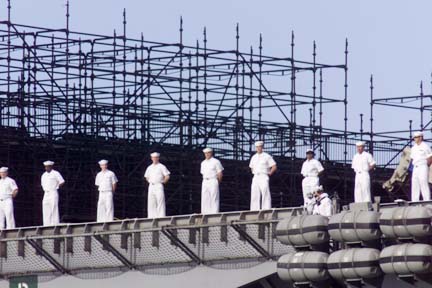 KEN SAKAMOTO / STAR-BULLETIN
Sailors "man the rails" of the USS Stennis as it enters Pearl Harbor today.
---
CALIFORNIA DREAMIN' IN HONOLULU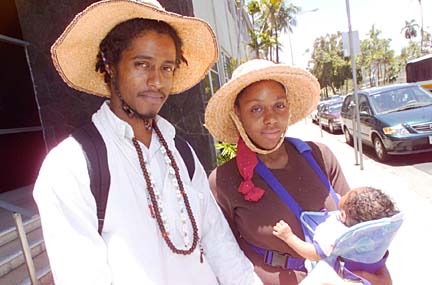 FL MORRIS / STAR-BULLETIN
Visitors from California, Byryahmyne and Adedoyah Weaver
and their baby, Yahshua, were sightseeing yesterday along
Richards Street in Honolulu.
---
E-mail to City Desk
---
---
© 2001 Honolulu Star-Bulletin
https://archives.starbulletin.com