CLICK TO SUPPORT OUR SPONSORS

---

---
Island Images



Monday, May 14, 2001
---
UH degree holders
leave on a high note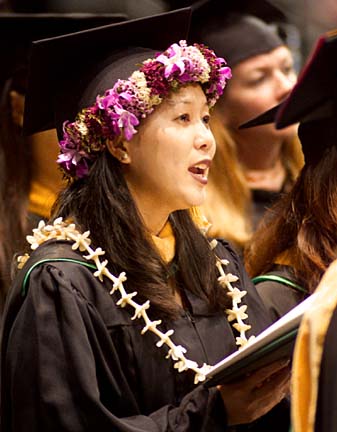 FL MORRIS / STAR-BULLETIN
Vanessa Ito, above, sang the UH alma mater yesterday
at the end of Advanced Degree Commencement ceremonies
at the Stan Sheriff Center. Ito graduated with a master's degree
in social work. At right, Cheryl Camat, Yoko Watanabe and
Charley Regua listened during the ceremony. They received
master's degrees in business administration, accounting
and education, respectively.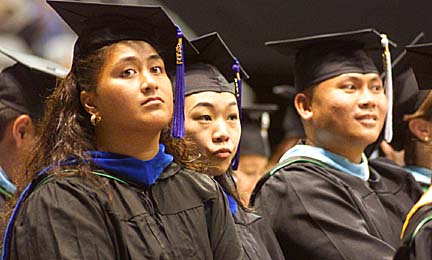 ---
Bathing buddha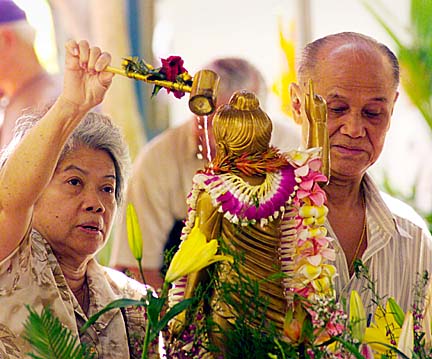 FL MORRIS / STAR-BULLETIN
In a traditional act of purification, Malee Maksanlul
and husband Khna Maksanlul poured water yesterday
to commemorate the 2,545th birthday of Buddha. The
Hawaii Buddhist Culture Society sponsored the
event at Chinatown's Kekaulike Mall.
---
Pooch perch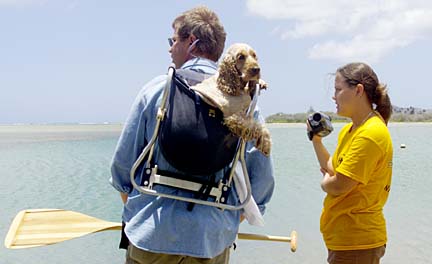 GEORGE F. LEE / STAR-BULLETIN
Sandy Putt of Aina Haina and his daughter Kate took in
yesterday's Kala Kukea memorial canoe race at Maunalua
Bay with Penny, their pet English cocker spaniel, in tow.
---
E-mail to City Desk
---
---
© 2001 Honolulu Star-Bulletin
https://archives.starbulletin.com