CLICK TO SUPPORT OUR SPONSORS

---

---
Island Images



Thursday, May 3, 2001

DANCING IN THE PARK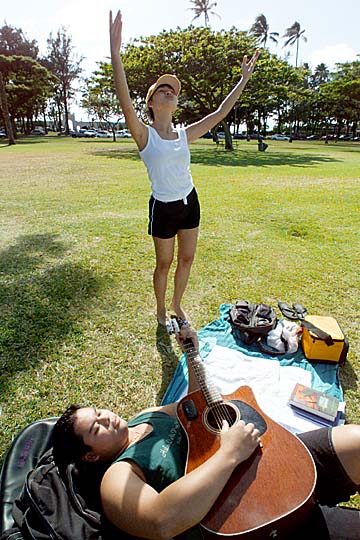 GEORGE F. LEE / STAR-BULLETIN
Local entertainers Cory Oliveros and his wife, Lokelani Oliveros,
relaxed in Kapiolani Park yesterday afternoon and took the time
to rehearse a song and hula they intend to perform
at a wedding this weekend.
---
GRATEFUL FOR THE DONATION OF LIFE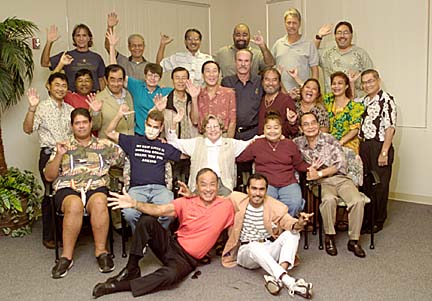 CRAIG T. KOJIMA / STAR-BULLETIN
These Hawaii residents are among transplant recipients alive today
because of organ donations. Saying thank you to the community for
supporting the organ donor program at St. Francis Medical Center
are: Front row -- Martin Hee, Alfrey Pacada. Second row -- Dawon
Nuuhiwa, Paul Ruffing, Joan Yoder, Moana Gonzaga, Gene A. Albano.
Third row -- Hideo Kobata, Noriel Malasig, Eigo Ishiwata, Kay
Hubbard,Kyau Mow, Neal Takabayashi, Greg Matney, Ken Terukina,
Yolanda C. Domingo, Lilieni Sunia Faumuina, Roberto Cabangbang.
Fourth row -- Mike Moreno, George T. Shiroma, Kirk Uechi,
Ken Higa, Gordon Lewis, James Nakasone.
---
E-mail to City Desk
---
---
© 2001 Honolulu Star-Bulletin
https://archives.starbulletin.com