CLICK TO SUPPORT OUR SPONSORS

---

---
Thursday, May 3, 2001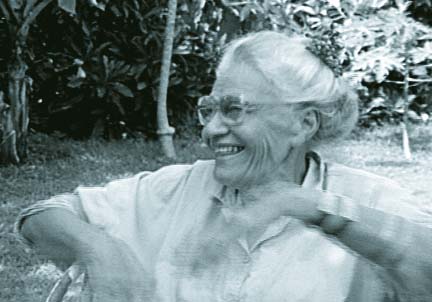 Irmgard Aluli, in the 1991 "Puamana."
---
Film special
a must-see

Made in Hawaii -- A Retrospective of Hawai'i's Filmmakers
Noon Saturday, KHET/PBS

By Scott Vogel
Star-Bulletin

A mammoth six-hour compilation of everything from tourist films to public service announcements to activist documentaries, "Made in Hawaii -- A Retrospective of Hawai'i's Filmmakers," is an impressive assemblage of video and celluloid from both the recent and not-so-recent past.

In fact, a kind of ersatz historical archive emerges from this collection of travelogues, public nutrition campaigns, 1970s commercials and other eclectic material. And it's all held together by a series of interviews with some of Hawaii's accidental archivists, among them Tip Davis, whose film "Crater Festival" explores hippie life on the islands circa 1972, and George Tahara, here represented by clips from "Keoni's Poi Pounder," a classic screened for generations of elementary school students.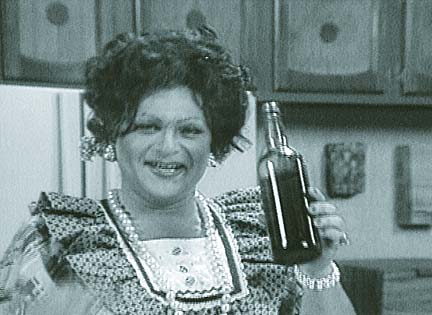 Rap Replinger in "Cooking with Aunty Marialani."
---
Other highlights include an excerpt from public television's "Hawaii Now," the '70s episode in question exploring the pros and cons of long hair for men. And footage from "The Hawaiian Islands" is also a treat, this 1924 travel film containing some of the earliest motion picture images of Hawaii. Andy Bumatai and the late Tremaine Tamayose show up in a public service announcement for the Native Hawaiian Library Project, and Nona Beamer is seen dancing the hula at the age of 7.

Things get more serious in the series' fourth and fifth hours, with 1981's "Sand Island Story," by Victoria Keith and Jerry Rochford, and "Ganbare," Tom Coffman and Robert Bates' examination of discrimination against Japanese-Americans during World War II. (Both Coffman and Keith sit for interviews about their films.) This groundbreaking video shows artists employing their medium for a higher purpose -- drawing attention to inequities and effecting social change.

It's a trip -- via television, video and film -- through 70 turbulent years of Hawaii history, and one not to be missed.





Click for online
calendars and events.
E-mail to Features Editor
---
---
© 2001 Honolulu Star-Bulletin
https://archives.starbulletin.com