Advertisement - Click to support our sponsors.

---

---
Island Images



Saturday, February 24, 2001

Lyon Arboretum:
The art of nature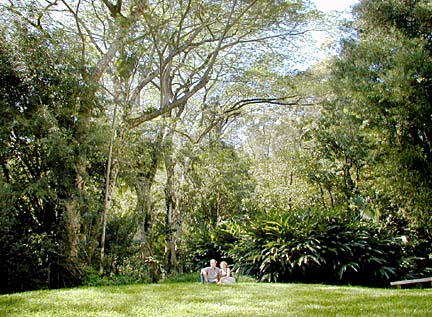 By Ken Ige, Star-Bulletin
Craig and Gay Knutson of Port Angeles, Wash.,
enjoy the surroundings at Inspiration Point, a highlight
on the trail at Lyon Arboretum in Manoa.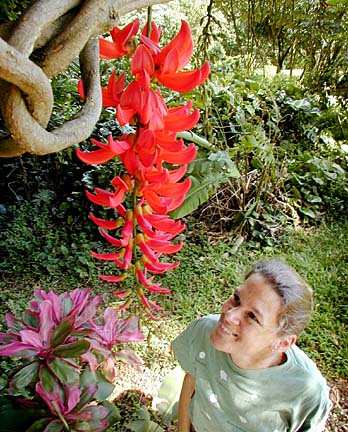 By Ken Ige, Star-Bulletin
Liz Huppman, research associate at the arboretum,
checks out a flowering red jade vine. This vine has crawled
to the top of a 100-foot-tall banyan tree. The 194-acre
arboretum is UH-Manoa's research garden for developing
new plants and rescuing native species from extinction.
Public tours occur 10 a.m. Tuesdays and 1 p.m.
Saturdays. Walking shoes with good traction are
recommended. A $2.50 donation is requested.
Call 988-0456 to register. Volunteers are always
needed for landscaping and herb gardening
weekdays, as well as for forest maintenance
and gardening (call 988-0469) and the Guide
Training Program (call 988-0456).
E-mail to City Desk
---
---
© 2001 Honolulu Star-Bulletin
https://archives.starbulletin.com