Advertisement - Click to support our sponsors.

---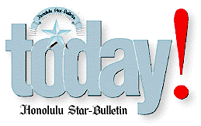 ---
Tuesday, February 6, 2001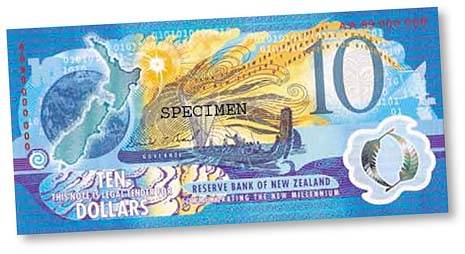 Hawaii artist's
canoe image counts
for cash

---

By Burl Burlingame
Star-Bulletin

Fans of Hawaiian artist and historian Herb Kane may have another collectible to acquire. An image of a Maori canoe on New Zealand's 1999 "Special Edition Millennium" $10 bill bears a striking resemblance to a Kane painting from his "Voyagers" book.

The only difference is that the canoe and figures are flipped. Since the image went into production, Kane has come to a private agreement on its use with the Reserve Bank of New Zealand, production center for the country's currency.

New Zealand money is unusual in that it's printed on clear plastic, rather than paper, and anti-counterfeiting devices include transparent "windows" in the various denominations.

In the millennium $10 bill, the window contains silver ferns that reflect light in rainbow shades. Fold the bill over so the window falls over a map of New Zealand, and a special filter in the plastic reveals the letters "Y2K."

The canoe, according to the Reserve Bank, represents the country's journey to the present. The other side depicts modern New Zealand recreational activities.





Click for online
calendars and events.
E-mail to Features Editor
---
---
© 2001 Honolulu Star-Bulletin
https://archives.starbulletin.com