Advertisement - Click to support our sponsors.

---

---
Saturday, January 27, 2001



Paul Abraham Luiz, 55, confined
nearly half his life, will be tested
to determine his potential danger

Murderer's modus operandi
called 'classic Ted Bundy'

---

By Debra Barayuga
Star-Bulletin

A man convicted of murdering a 16-year-old Hawaii Kai girl in 1975, but acquitted by reason of insanity, is asking for conditional release or unescorted off-grounds passes from the Hawaii State Hospital.

Paul Abraham Luiz, 55, who changed his name to Abraham Paul Jordan, has been confined at the hospital for nearly half his life since a jury found him guilty of murdering Barbara Seibel. He was also accused of attacking other women at knifepoint.

Circuit Judge Reynaldo Graulty this week granted the state's request to examine Luiz to determine his potential for danger. Luiz's motion will be considered after the examination.

Peter A. Ross, Luiz's attorney, said in court filings that Luiz will show that he is entitled to at least some form of release .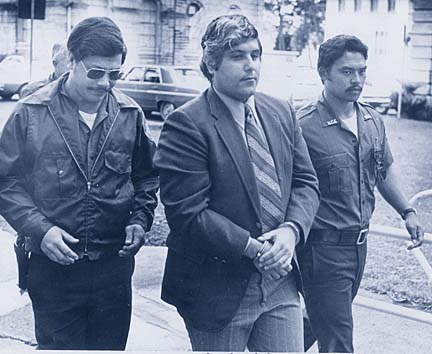 Star-Bulletin file photo
Paul A. Luiz, center as he was taken to court Feb. 24, 1976.
He was later acquitted by reason of insanity.
---
A medical expert hired by the defense is expected to show that Luiz is no longer mentally ill and "poses no danger to himself or others," Ross said.

Luiz has been previously diagnosed a sexual sadist.

Ross said it was "ridiculous" that Luiz would fake "almost perfect behavior" at the hospital for a year to convince the court into granting him conditional release. "His exemplary behavior is due to his efforts in participating in all the programs that the hospital and its staff had to offer."

Seibel's brother, Jim Seibel of Honolulu, said this morning that although Luiz has been in the hospital a long time, he still opposes releasing him.

"I'm scared of the fact there's no guarantee he won't repeat his treatment toward women. I know there are no guarantees in life, but why would you release him into society?" Seibel said. "I am scared for every woman on the planet if that man is running around."

Patients seeking release must wait a year before reapplying after a previous request is denied. Luiz has sought release four times since 1997. But each time, he withdrew the request after court-appointed examiners submitted unfavorable reports.

Deputy Prosecutor Jeff Albert said Luiz "looks like everybody's favorite uncle," but called his modus operandi "classic Ted Bundy."

Luiz drove a VW and carried rope in his car.

At the time of Seibel's murder, Luiz was on conditional release from the State Hospital and had been ordered to undergo psychiatric outpatient treatment after he was acquitted on rape and sodomy charges.

He had picked up and attacked at knifepoint five women ages 16 to 25 over a 10-month period in 1972 and 1973.

In those cases, Albert said Luiz established a pattern of offering rides to girls waiting at bus stops. He would drive them to a wooded area, tie them up with rope, force them to perform sexual acts and rape them at knifepoint.

Luiz pleaded guilty to several of the charges in exchange for prosecutors dropping some of the charges or reducing the charges. But following several hearings, the courts later acquitted him by reason of mental illness.

Luiz was subsequently granted conditional release based on a finding that while he presented a danger to himself and to others, he could be controlled adequately and given proper monitoring and treatment.

A panel of doctors had recommended Luiz's release.

According to police, Luiz picked up the hitchhiking Seibel the afternoon of May 28, 1975.

He drove her to an empty garage and tried to subdue her with a knife.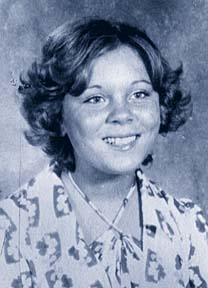 Barbara Seibel
MURDER VICTIM The 16-year-old was hitchhiking in 1975 when
abducted and then stabbed to death. Paul Luiz
dumped her body in the driveway
of a Hawaii Kai home.
---
Seibel fought back, stabbing him with his knife and kicking out the windshield of his car. Luiz stabbed her repeatedly, then dumped her body in the driveway of a Hawaii Kai home. She died from stab wounds to the heart and throat.

Police implicated Luiz in Seibel's death after his car was seized and a renowned criminal investigator matched the glass in his car to the glass found by her body, Albert said.

Luiz has told at least one therapist that he killed Seibel because she had damaged his windshield.

During Luiz's trial in 1976, a doctor testified Luiz admitted to murdering another woman five years earlier in the Philippines after she resisted his advances. He also admitted to another doctor that he raped several other women.

One psychologist who examined Luiz earlier this month recommended that Luiz be gradually placed in a less restrictive environment, but in a way that would ensure the safety of the community.

Unescorted passes combined with electronic monitoring, random drug screening and mandatory therapy would allow doctors to continually assess Luiz and intervene when necessary, Thomas Merrill wrote.

Psychiatrist Leonard Jacobs stopped short of saying Luiz will not pose a danger to the community.

Jacobs wrote that he would support conditional release only if a treatment team would commit to using all appropriate approaches to treating Luiz's sexual sadism and requiring follow-up services.

Psychologist Olaf Gitter would not recommend conditional release, based on Luiz's history of kidnap, rape and murder.

He was willing, however, to endorse unescorted off-ground passes to Luiz "to slowly reintegrate him into the community," on several conditions, including prohibiting Luiz from driving a car and offering rides to hitchhikers, getting intimately involved without letting his treating doctors know and agreeing to submit to polygraph tests regularly.

Jim Seibel has represented his family in court procedures to oppose the release of Luiz from the state hospital several times, he said.

"Every time we go back to court, the pile of documents on the cart is higher," he said.

Seibel said he is the only member of his family still living in Hawaii.
E-mail to City Desk
---
---
© 2001 Honolulu Star-Bulletin
https://archives.starbulletin.com