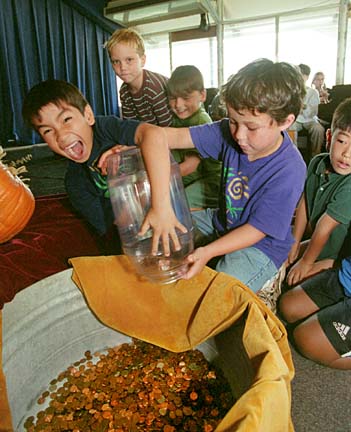 By Dennis Oda, Star-Bulletin
Above, Honolulu Waldorf School second-graders
Max Markrich and Conor Cook, both 7, dump their
collected pennies. The school has an annual
Thanksgiving Penny Harvest in which the children
collect pennies all year long. At the Thanksgiving
assembly, all the pennies from the school's different
classes are ceremoniously poured into a large bucket
for donation to the Hawaii Foodbank.

Below, second graders (left to right) Max
Markrich (7), Conor Cook (7), Harley O'Dell
(7) and Jackson Cusick (8), wait their turn.