Advertisement - Click to support our sponsors.

---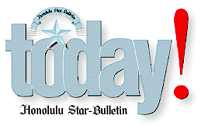 ---
Friday, October 27, 2000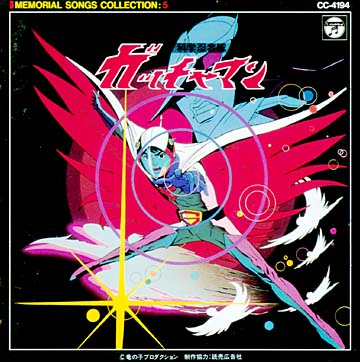 Courtesy of Milton Street
CD cover of "Gatcha man," known
in America as "G-Force."
---
Latest trend draws
on Japan anime

---

By Burl Burlingame
Star-Bulletin

EVEN though the art of the comic strip was invented in the United States -- along with jazz and baseball -- the hottest buzz in the field for the last decade has come out of Japan.

It's called "anime," a Japanese slang term for animation, and the style is finally catching on in the United States, after conquering the rest of the world.

Hawaii anime-niac Milton Streeter will give a lecture-introduction to the subject at 7 p.m. Nov. 3 at the Japanese Cultural Center of Hawaii. Register at 945-7633 by Tuesday. Admission is $10; $5 for JCCH members.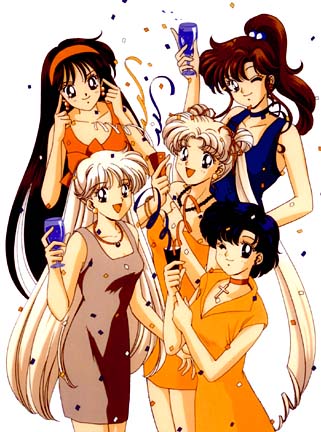 Courtesy of Milton Street
Cartoon characters from "Sailor Moon."
---
In Japan, "anime" is a specific term, meaning animated films for television shows. In America, the "term is more inclusive, meaning a whole range of a certain kind aesthetic," said Streeter, who tutors English at Hawaii Pacific University.

It's a crossover style, bridging animated films, "manga" or comic books, and video games. These worlds are more separated in the United States, which is one reason anime took so long to catch on here. All of these fields are collectively referred to as anime in this country.

As an artist and draftsman in the Navy, Streeter was introduced to anime while stationed in Virginia and wound up being stationed in Japan shortly thereafter.

Streeter said the anime scene began to take off about 25 years ago in Japan, had a period of growing up in the '80s and began trickling into the United States -- "a tough nut to crack!" -- in the early '90s. Hawaii was slightly ahead of the curve, thanks to TV characters like Kikaida.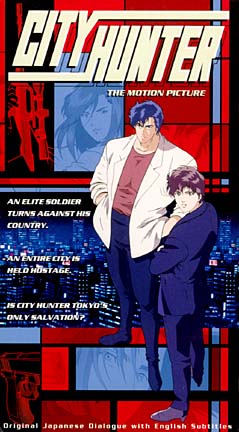 Courtesy of Milton Street
Anime cartoons have realistic story lines
with a definite end. Above, video of
anime "City Hunter."
---
"When 'Star-Trek: The Next Generation,' was on the air, there were lots of little references to anime characters because the writers and crew were such fans. The rock musician Matthew Sweet also devoted his album "Girlfriend" to the character LUM; he even had her image tattooed on him."

At HPU, Streeter believes he's spotted subtle fashion changes over the years, thanks to anime. "Bright-blue-dyed hair, for example. Very anime," he notes.

The primary medium for enjoying anime in the United States is the videotape, as Japanese and Western DVD players don't match, and no one has created an all-anime cable channel, yet. It's not as if there isn't enough product: 10 percent of the Japanese film industry is devoted to anime. You can find videos and other anime products here through retailers such as Jelly's, Gecko's, Toys and Joys, Shirokiya and Hakubundo. Anime-type videos are also available for rent at Blockbuster.

The most easily identifiable visual characteristics of anime are "big, big robots," said Streeter. "And sexy women. And people characterized by large eyes, small mouths and unusual hairdos."

That's too simplistic, though. The real pleasures of anime/ manga are in the writing and characterization.

"The Japanese take a very adult approach to writing anime, they view it as a grown-up medium," said Streeter. "Stories are involved and realistic; they portray the grown-up world and the concept of work and technology matter-of-factly, and the stories have arcs and truly end. They have a conclusion. That's a big difference between Japanese comics and American, which are designed to run on forever."

Come to think of it, the Japanese aren't such slouches at jazz and baseball, either.






Click for online
calendars and events.
E-mail to Features Editor
---
---
© 2000 Honolulu Star-Bulletin
https://archives.starbulletin.com