Advertisement - Click to support our sponsors.

---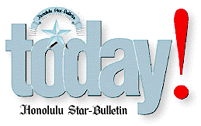 ---
Tuesday, October 3, 2000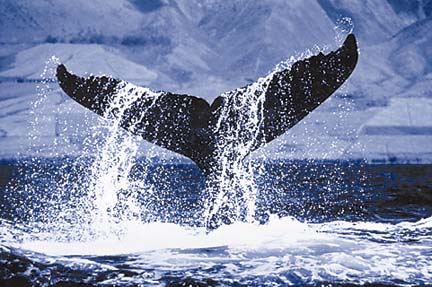 Star-Bulletin

---
Get ready for
whale of a time

The humpback whales will be returning to Hawaii soon and the Pacific Whale Foundation is preparing to welcome them with a series of Maui events and cruises. Make reservations by calling (808)-879-8811 on Maui or toll-free at 1-(800)-942-5311.

Here's the schedule:

Nov. 25

"Welcome Home the Whales Celebration": Celebration cruises to welcome the migrating humpbacks as they return from their northern feeding grounds. The Ocean Spirit will sail from Maalaea Harbor from 1 to 3 p.m. The Manute'a will leave Lahaina Harbor at 2:15 p.m. for a two-hour cruise. Tickets are $19.80 for adults and $14.13 for ages 4 to 12. Tickets are free for children under 4. Dec. 1 to May 15, 2001
Fifteen cruises will be offered daily from Maalaea and Lahaina Harbors. Tickets start at $19.80. If you don't see whales, you'll receive a "Just a Fluke" coupon good for another whalewatch cruise.
Spot the whales from land at Maui's McGregor Point Lookout on Honoapi'ilani Highway between Lahaina and Kihei. There are whale displays and free information. PWF Marine Research Naturalists will also be able to point out whales between 8 a.m. and 4 p.m. They'll even let you borrow their binoculars.

Feb. 6

A free slide show will explore the relationship between humans and whales from the whaling era to today's whale-watching excursions, 7 to 8 p.m. Location to be announced.

Feb. 17

Parade of Whales: We're not talking marine mammals. We're talking about homo sapiens in whale costumes, on floats, playing musical instruments and marching on South Kihei Road from 8 to 10 a.m. To sign up to participate in the colorful event, call PWF at 1-(808)-879-8860 on Maui, or toll free at 1-(800)-942-5311.






Click for online
calendars and events.
E-mail to Features Editor
---
---
© 2000 Honolulu Star-Bulletin
https://archives.starbulletin.com