Advertisement - Click to support our sponsors.

---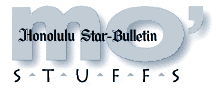 ---
Wednesday, March 8, 2000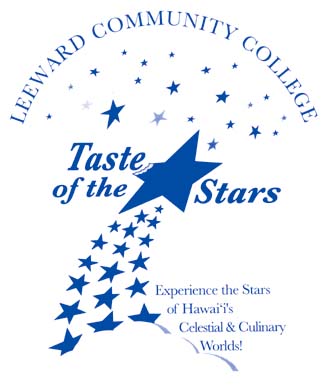 ---
Star-studded sampling
at LCC fund-raiser
Star chefs and stars in the night sky. Leeward Community College provides both at a "Taste of the Stars," a fund-raising event May 6 in the wide open spaces of the school's back yard.

The lineup of chefs includes Alan Wong, George Mavrothalassitis, Peter Merriman, DK Kodama, Russell Siu, Wayne Hirabayashi and Faith Ogawa, among many more. They'll offer their dishes at stations -- and you can eat all you want.

Wine, entertainment and a silent auction fill out the evening. But to cap it off, the school is opening the telescopes of its Observatory Park. One small observatory has been open in the park since 1993 and a second, larger building with a more powerful telescope will be ready for use soon.

Tickets to the event are $65 in advance; $75 at the door. Proceeds will go toward expanding the bake-shop in the school culinary program.

For more information, call 455-0392.
---
Get 'Smart' about body
The Honolulu Medical Group offers free "Health Smart" talks through April 7. Talks are noon to 1 p.m. in the Third Floor Physicians Lounge. Call 537-2211 ext. 581 to reserve a seat.

March 15 - "Food and Fitness for a Lifetime." Learn the balance between eating right and staying fit.

March 22 - "Relax with Reflexology." Stress-relieving technique demonstrated.

March 29 - "Acupuncture: Ancient therapy to Treat Modern Diseases." Learn how this treatment stimulates the body's healing abilities.

April 5 - "Treating Headaches Successfully." Chiropractor Gary Saito offers tips.

April 7 - "Diabetes: From Fat to Fit," offers guidelines for using fat and sugar substitutes for diabetes management.
---
Morsels


Wine fest finale: Hawaii Public Radio's Wine Classic last Sunday earned $50,000 for the non-profit station.

More than 400 people bought tickets to the event, but most of the money was raised in the silent and live auctions.

Japanese dining at LCC: The Pearl, the student-run dining room at Leeward Community College, is serving a menu of Japanese favorites --including sushi, tempura, donburi and yakimono.
The dining room is open to the public Wednesdays-Fridays, 11:30 a.m.-1:30 p.m. Call 455-0475 for reservations and directions for finding the tiny eatery.

World Fest 2000: Sample an international array of foods, from Vietnamese spring rolls to Korean namool, to kalua pig, to Greek specialties at a multicultural festival at Mid-Pacific Institute. The event runs 2 to 8 p.m. Friday and 10 a.m. to 8 p.m. Saturday on the Manoa campus.
Activities include a climbing wall, children's crafts, an art display and country store. Dean & Dean and the Krush will perform.
For information, call 973-5022.

The Wong Way: Chef Alan Wong continues his series of cooking demonstrations with a focus on seafood at noon Saturday at the Hawaii Regional Cuisine Marketplace on the fourth floor of Liberty House Ala Moana.
Tickets for seats in the demonstration area are sold out, but customers are welcome to stand and watch. Recipes will be available. Call 945-8888.

Tempura Festival: Two tempura specialists from Japan will be featured at the Plantation Cafe's Tempura Festival, through April 1 at the restaurant in the Ala Moana Hotel.
Morio Sakamoto and Toshio Horiguchi will fry up batches of scallops, cuttlefish, crab, kisu, abalone, shrimp and fresh vegetables. Cost is $12.50 for a complete lunch and $13.99 for dinner.
Call 955-4811.

Focus on Korean cuisine: Kapiolani Community College offers a class in preparing Korean favorites, 5:30 p.m. March 14 in Ohia 118. Cost is $23. Call 734-9441.

Vegetarian lessons: Learn to create hearty vegetarian soups, from all-American creamy tomato soup to Irish potato/oat soup. Eileen Towata will also demonstrate how to prepare a basic vegetable stock on April 1 from 9:30-11:45 a.m.
On April 8, Chef Kusuma Cooray will demonstrate how to prepare vegetarian dishes suitable for special occasions at "The Vegetarian Gourmet: Elegant Cooking for Special Occasions," 9:30 a.m.-11:45 p.m.
The workshops will be conducted at the Lyon Arboretum, 3860 Manoa Road. Cost is $22 per workshop; reservations required. Call 988-0456.

"Moms Who Make It Look Easy" Contest: Reynolds Wrappers Pop-Up Foil Sheets is launching a contest for moms who have mastered the art of juggling many roles -- chef, chauffeur, volunteer and more. Children, friends, spouses, relatives, and co-workers can nominate a special mom in an essay of up to 100 words. Submit entries between April 1 and Sept. 30, to: Reynolds Wrappers Moms Who Make It Look Easy Contest, 4121 Cox Road, Suite 107, Glen Allen, Va. 23060. Enter online at http://www.reynoldskitchens.com after April 1. Prizes include a weeklong vacation; and housecleaning from Molly Maid. Call (800) 745-4000.


Click for online
calendars and events.
---
Send WatDat? questions, stories
or any other story ideas or comments to:
Features, Honolulu Star-Bulletin, P.O. Box 3080,
Honolulu, HI 96802 or send a fax to 523-8509
or E-mail to features@starbulletin.com.
Please include your phone number.
E-mail to Features Editor
---
---
© 2000 Honolulu Star-Bulletin
https://archives.starbulletin.com