---
Wednesday, December 22, 1999
Cayetano strikes coin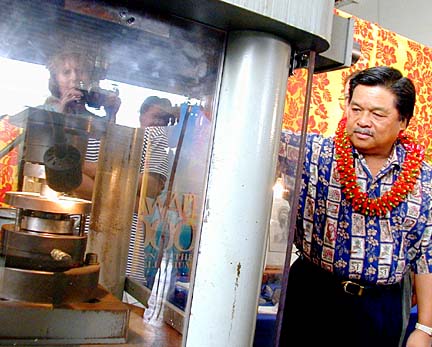 By Craig T. Kojima, Star-Bulletin
Gov. Ben Cayetano, Hawaii Millennium Commission honorary
chair, initiates the first strike for the Hawaii 2000 limited edition
coin yesterday at the Royal Hawaiian Mint in Iwilei. The coins
will commemorate Hawaii 2000, The Dawn of the New
Millennium, and celebrate the 2000th anniversary of the
discovery of Hawaii.The mint selected the year 2000,
based on scientific information. The latest carbon dating
tests show that the discovery of Hawaii by the ancient
Polynesians occurred at about the same time the wise
men were following the Christmas star to Bethlehem.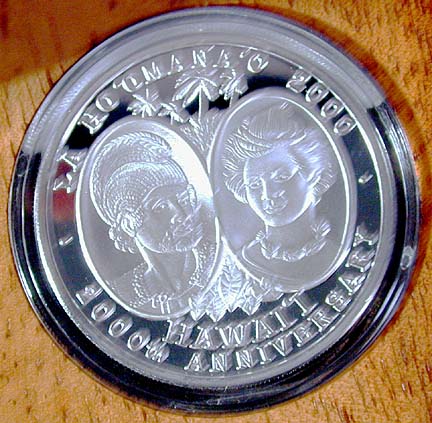 E-mail to City Desk
---
---
© 1999 Honolulu Star-Bulletin
https://archives.starbulletin.com