Advertisement - Click to support our sponsors.

---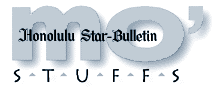 ---
Friday, December 17, 1999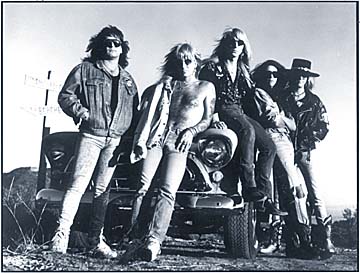 Star-Bulletin file photo
Great White takes over Gussie L'Amour's Jan. 8 through 10.
---
Shark infested waters
The Southern California blues-rock band Great White is headed to Gussie L'Amour's for three shows next month.

Concerts begin at 8 p.m. Jan. 8, 9 and 10. Tickets are $15 for all three nights ($18 at the door Saturday) and $12 for a Sunday and Monday pass ($15 at the door Sunday).

Great White's hits include "Once Bitten, Twice Shy," "Rock Me," "Save Your Love," "Call it Rock & Roll," and "Rollin' Stoned."

Great White released it's first album in 1984 and has since toured with the likes of Whitesnake, Judas Priest, Dokken, Kiss, Iron Maiden and Anthrax.

"Can't Get There From Here" is the group's latest album.
---
On The tube

Have a Caz Christmas
K5 The Home Team will broadcast the Brothers Cazimero Christmas concert tonight at 8 and Dec. 24, also at 8 p.m.

The sold-out concert, taped Dec. 11, was one of three Robert and Roland Cazimero performed with the Honolulu Symphony earlier this month. The shows features music from the duo's new CD, "Cazimero Christmas Favorites."
Immersed in Hawaiian
"Manomano Ka Ike -- Great is the Knowledge," a half-hour Hawaiian language special from the state Hawaiian Immersion Educational Program & Teleschool, will air at 9 a.m. Saturday and 2:30 p.m. Jan. 10 on 'Olelo, Oceanic Cable channel 56. The program will document the activities used to support fluency in Hawaiian for grades kindergarten through 12.






Click for online
calendars and events.
---
Send WatDat? questions, stories
or any other story ideas or comments to:
Features, Honolulu Star-Bulletin, P.O. Box 3080,
Honolulu, HI 96802 or send a fax to 523-8509
or E-mail to features@starbulletin.com.
Please include your phone number.
E-mail to Features Editor
---
---
© 1999 Honolulu Star-Bulletin
https://archives.starbulletin.com