Advertisement - Click to support our sponsors.

---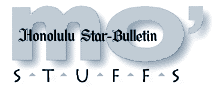 ---
Friday, December 10, 1999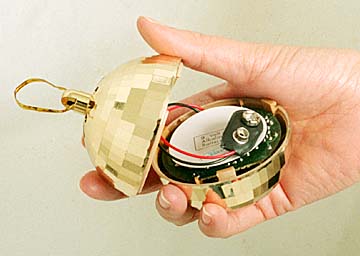 By Dennis Oda, Star-Bulletin
---
Light up tree safely
The "No Burns!" project of the United Homeowners Association is selling a fire alarm designed as a Christmas tree ornament.

The battery-operated plastic ball is painted metallic red, silver or gold to blend in with other holiday ornaments. It contains a heat-sensitive alarm.

The alarm ornaments sells for between $9.95 and $14.95, depending on the number purchased and can be ordered by calling 1-800-NO-BURNS or online at http://www.noburns.com.

The association recommends hanging the alarm where Christmas light strands are plugged together as these connections are likely flash points.

The association's No Burns! Web site offers other tips for keeping your home safe through the holidays.






Click for online
calendars and events.
---
Send WatDat? questions, stories
or any other story ideas or comments to:
Features, Honolulu Star-Bulletin, P.O. Box 3080,
Honolulu, HI 96802 or send a fax to 523-8509
or E-mail to features@starbulletin.com.
Please include your phone number.
E-mail to Features Editor
---
---
© 1999 Honolulu Star-Bulletin
https://archives.starbulletin.com