Advertisement - Click to support our sponsors.

---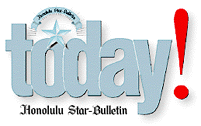 ---
Thursday, November 25, 1999
Kumu Kahua takes a
theatrical journey from
'Dust to Dust'

Star-Bulletin

The cycle of life and man's connection to nature are themes explored in "Dust to Dust," an evening of theater and dance by local playwright and choreographer David DeBlieck.

The event is a Kumu Kahua Theatre Dark Night Series performance taking place at 7:30 p.m. tomorrow, Saturday, Dec. 3 and 4.

Each work reflects transformation along the journey from birth to death.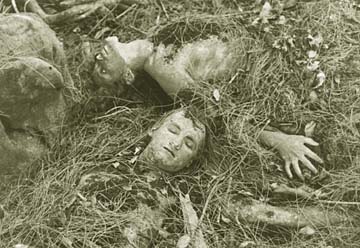 Terry Partlon photo
Summer Partlon, top, and David DeBlieck perform in
"Dust to Dust" at Kumu Kahua Theatre, 46 Merchant St.
---
In a premiere dance, a newborn soul takes flight. The piece features DeBlieck and fellow Iona Pear Theatre members Maile Baran, Cain Carroll, Cherie DeHaven and Summer Partlon. Composer Stephen Fox collaborated on the musical score.

"Harold" is a haunting story set amidst natural disaster and an internal storm as an adolescent boy confronts the beast of family dysfunction, while "Snowhawk" introduces a wise old soul in a magical tale of self-discovery and healing.

Tickets are $5 and reservations can be made by calling 536-4441.






Click for online
calendars and events.
E-mail to Features Editor
---
---
© 1999 Honolulu Star-Bulletin
https://archives.starbulletin.com