Advertisement - Click to support our sponsors.

---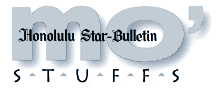 ---
Thursday, November 18, 1999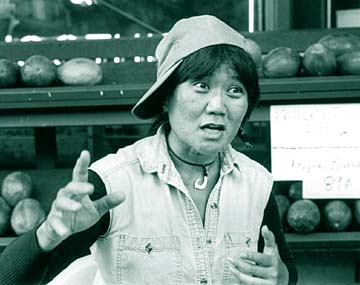 Storyteller Nyla Ching-Fujii gets into character.
---
Story time
Nyla Ching-Fujii and three other storytellers will perform at 7:30 p.m. tomorrow at Kumu Kahua Theatre.

The show, part of the theater's Dark Night Series, will feature Dann Seki, Neal Milner and Jim May, Chicago Emmy Award storyteller.

The program is a sequel to last season's "Growing Up Hyphenated in America," and stories will focus on holidays, school dances, growing old and first love.

Tickets are $5. Information and reservations: 536-4441.

Keller, Dudoit honored
The 1999 Cades Award for Literature will be presented to Nora Okja Keller and Mahealani Dudoit tomorrow at the Honolulu Academy of Arts. There will be a 6:30 p.m. reception followed by a program and readings by the authors.

Keller is the author of "Comfort Woman," about the treatment of Korean women during World War II, and has edited an anthology of hapa women's experience.

Dudoit has published short fiction in Hawaii journals and started 'Oiwi, a journal by and about Native Hawaiians.

The free event is sponsored by the Hawai'i Literary Arts Council.

For more information, call 737-0698.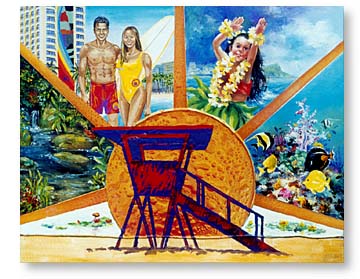 This "Baywatch" painting is a collaborative piece
by Juergen Aldag, Wayne Takazono, Eva Makk
and A.B. Makk. It will be presented to the cast
Saturday at the Hilton.
---
'Baywatch,' artists
team up for charity

"Artists Hand in Hand," a benefit fund-raiser art exhibit/ auction for Camp Baywatch, will take place 7 to 10 p.m. Saturday at Hilton Hawaiian Village's South Pacific Ballroom.

On view will be works by the Makk family, Juergen Aldag, Richard Pettit, Brigitte Coley, Wayne Takazono and Steelsmith. The free event will also feature pupu, door prizes, music and members of the "Baywatch Hawaii" cast will attend.

The event will benefit the non-profit organization Camp Baywatch, started by "Baywatch" producer Greg Bonann as an educational and inspirational program for youths. For more information, call 293-5683.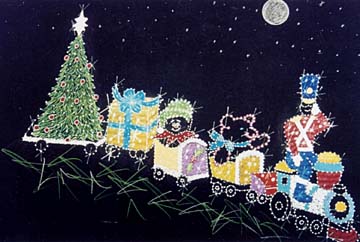 Hawaiian Waters Adventure Park
---
Water park lights up

Hawaiian Waters Adventure Park kicks off its inaugural holiday season with Hawaii's Grand Festival of Lights beginning tonight.

More than a million lights will be aglow in Christmas displays throughout the park. Other fest features include a Santa's Village, a live Nativity and performances by choirs and community groups.

The display will be open from 5:30 to 9:30 p.m. nightly through Jan. 8. Admission is $6 per person; free for children ages 3 and under. Discounts will be available for company parties, churches and school groups.

Park attractions will be open during the day, but not during Festival of Lights hours.

For information, call 674-9283.






Click for online
calendars and events.





---





Send WatDat? questions, stories
or any other story ideas or comments to:
Features, Honolulu Star-Bulletin, P.O. Box 3080,
Honolulu, HI 96802 or send a fax to 523-8509
or E-mail to features@starbulletin.com.
Please include your phone number.
E-mail to Features Editor
---
---
© 1999 Honolulu Star-Bulletin
https://archives.starbulletin.com