---
Wednesday, November 17, 1999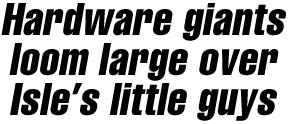 City Mill and Hardware Hawaii
respond to the challenge by
emphasizing their location
and service
By Rob Perez
Star-Bulletin
Birdsall keeps going back.

Whenever he needs something for a home improvement project, the retired Waikiki resident heads to the new Home Depot, the massive warehouse-like store that opened Sept. 23 in Iwilei. He's been there about a half a dozen times so far, bypassing the competing City Mill less than a mile away.

Birdsall, 76, used to shop at City Mill, but he says Atlanta-based Home Depot, the world's largest home improvement retailer, offers better selection, better pricing and comparable service.

It's for those reasons that Birdsall expects the smaller, locally owned home improvement retailers like City Mill to struggle.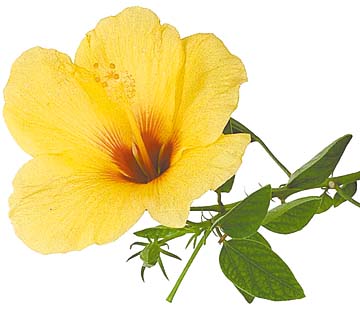 Hibiscus
6-inch pot
Eagle Hardware & Garden -- $2.79; Home Depot -- $3.88;
City Mill -- Not available; Hardware Hawaii -- $2.99
"They're history," Birdsall said recently as he loaded supplies into his van in the Home Depot parking lot. "They just can't compete. Home Depot is so big it can keep chopping away at prices."

While Birdsall's prediction may be overly dour, it underscores the tough challenges Hawaii's smaller hardware companies face now that the nation's two largest home improvement retailers are going head to head on Oahu, vying for a chunk of the $300 million market.

Eagle Hardware & Garden, owned by Wilkesboro, N.C.-based Lowe's Cos., the second largest player in the industry, has had a big-box store in Waikele since 1993. It also has a store on Maui.

What's more, both companies want to expand in Hawaii.

While the added competition could hurt some of the industry's smaller players, especially the mom-and-pop-type operations, analysts say Hawaii consumers clearly will benefit, at least in the short term. Customers already are seeing more choices in merchandise, more competitive pricing and more focus on customer service, including extended hours. Skeptics question how long such benefits will last.

But analysts say consumers will continue benefiting as long as no single player dominates the market.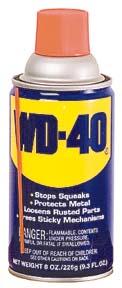 WD-40 lubricant
8 ounces
Eagle -- $1.97; Home Depot -- $1.97
City Mill -- $2.07; Hardware Hawaii -- $2.49
"So long as the two big boys are in town, they're just going to beat on each other with service and pricing," said Marty Plotnick, a marketing consultant.

A recent Star-Bulletin price survey of commonly purchased goods gives a glimpse of what kind of challenges the smaller players face on prices.

For most products surveyed in late October, the two national retailers had cheaper prices than City Mill, an eight-store chain, and Hardware Hawaii True Value, a Windward Oahu operator of two stores.

When the cost of about 20 to 25 goods was totaled, the national chains charged in most cases around 15 percent to 17 percent less than the locally owned ones, the survey showed. The one exception: Home Depot's pricing was 28 percent less than that at Hardware Hawaii's Kailua store.

Home Depot and Eagle, on the other hand, had similar pricing. In a comparison of 26 items, 11 were identically priced, seven were cheaper at Home Depot and eight were cheaper at Eagle. The overall tab differed by less than 1 percent between the two retailers, or 11 cents on a bill totaling more than $1,000.

Only identical items -- same models, same brands in most cases -- were compared by the Star-Bulletin.

Survey disputed

City Mill and Hardware Hawaii officials say the survey results were misleading because they reflected lower-than-usual Home Depot prices, thanks to temporary deals suppliers typically give retailers for store grand openings.

"It's like if a new fast-food restaurant came to town and offered every burger at 50 cents," said Carol Ai, vice president of City Mill Home Improvement Centers.

But Kimo Cano, Home Depot's regional merchandising manager, said the survey reflected the retailer's low "everyday" pricing, not grand-opening specials.

Because of their massive buying power, big-box retailers often can get better deals from manufacturers and vendors on pricing, payment scheduling or other terms, giving them an advantage when setting retail prices, analysts say.

Steven Ai, City Mill's chief executive, said he was surprised the survey showed his Iwilei store's pricing was nearly 15 percent higher than Home Depot's, especially considering City Mill regularly monitors the competition's prices and makes adjustments accordingly. "While we may not be the lowest priced, we will be very close," Ai said.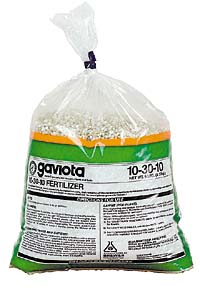 Gaviota 10-30-10 fertilizer
5 pounds
Eagle -- $3.99; Home Depot -- $3.96
City Mill -- $3.99; Hardware Hawaii -- $3.99
Barry Lundquist, executive vice president of Hardware Hawaii, said national studies have shown Home Depot prices a small percentage of items below cost, and consumers tend to focus on those items, creating the misleading impression that Home Depot always has the best prices.

Yet Hardware Hawaii has many items that are priced below or the same as Home Depot's, he said.

Cano, however, said Home Depot doesn't price items below cost or have special sales.

Instead it adopted the low "everyday" pricing strategy for the roughly 55,000 different products in the Iwilei store. Some prices are identical to those in the chain's West Coast outlets, according to a spot check of two California stores.

In addition, Home Depot offers customers a guarantee that if they can find the same product for cheaper at another retailer, Home Depot will beat that price by 10 percent, Cano said.

Eagle has a similar policy.

Pricing, though, is only one part of providing value to customers, Lundquist said. Service also is critical -- and in that area Hardware Hawaii easily beats the competition, he said.

"It's a black-and-white difference, the service you get at our store vs. the service you get at their store," said David Lundquist, Hardware Hawaii's chief executive and owner. He noted, for instance, that whenever customers buy 60-pound bags of Quikrete concrete mix, Hardware Hawaii employees, unlike those at Home Depot, load each bag into the customer's vehicle.

The bags retailed for $3.99 at Hardware Hawaii, $3.39 at the three other chains.

Cano, however, said Home Depot's service overall is at least as good if not better than that of its competitors.

Industry strategies

Just how important service and pricing are to the industry is underscored by the resources some companies devote to tracking the two areas.

Eagle, for example, pays an independent contractor to arrange 60 weekly shopping visits by "mystery shoppers" -- people unknown to store personnel -- to monitor customer service.

Eagle also employs one person who spends 40 hours a week -- his entire job -- visiting competing stores on Oahu to check prices.

Indeed, Eagle has lowered some prices because of the competition, but it has raised some as well, according to Kirk Knapp, Eagle's general manager here. Prices are monitored and changed constantly, sometimes to reflect adjustments in costs, Knapp said.

If pricing were the only factor customers considered in deciding where to shop, the big boys likely would dominate the market in no time. But service, convenience and a host of other issues go into that decision.


Ortho Hornet & Wasp Killer
15 ounces
Eagle -- $2.92; Home Depot -- $2.93
City Mill -- $4.89; Hardware Hawaii -- $3.99
Conrad Murashige, president of Shioi Construction Inc., said his company has been doing business with City Mill for close to 50 years.

Because the general contractor typically has ongoing projects all around Oahu, Murashige likes the convenience of being able to purchase items at any one of City Mill's eight isle locations.

Less time is wasted on the road, and that's important if a well-paid worker is sent to retrieve materials, he said.

Bert Peterka Jr. of BWP Construction said his firm does business with Hardware Hawaii largely because of the service.

"It's worth the few extra cents I may spend," Peterka said. "No one knows me and treats me like they do at Hardware Hawaii."

Some competitors say the opening of Home Depot thus far has had less impact on their business than they expected.

Hanging tough

At Hardware Hawaii, the Kailua store had its best month ever in October based on sales volume and customer traffic, according to the Lundquists. They declined to provide specific numbers, other than to say year-over-year sales increased by double digits last month.

City Mill executives said their sales revenue has been affected but not to the extent they were anticipating. They likewise declined to provide any figures.

Home Depot, though, says its initial numbers indicate consumers welcome the new competition.

Sales are running at or ahead of projections, Cano said, and the Iwilei store had one of the five best grand openings since the company started tracking them several years ago. Cano wouldn't reveal specifics.

If such results hold steady, industry observers expect the other major competitors to permanently lose market share to Home Depot, possibly resulting in more industry consolidation.

Birdsall, the Waikiki retiree, shares that view. It's all part of the trend in all industries of small operations losing out to giant corporations, he said.

"That's the way everything is going," Birdsall said. "The big guys get in and away they go."




Survey says

Some highlights from the Star-Bulletin's island hardware industry price survey:

Of the 22 products that both Home Depot and City Mill carried, Home Depot had lower prices for all but Quikrete concrete mix. For the 22 items, Home Depot charged $505.14, 14.6 percent less than City Mill.

Of the 20 products that Home Depot and Hardware Hawaii carried, Home Depot charged less for all but the particle board and the hibiscus. The total tab at Home Depot: $411.95, or 28 percent less than the Hardware Hawaii tab.

Eagle had lower prices for 15 of the 21 products that City Mill also carried. The overall difference: 17.2 percent.

Of the 21 products that Eagle and Hardware Hawaii carried, Eagle was cheaper for 18 of them. The total tab: $346.66 at Eagle, $399.99 at Hardware Hawaii, or a 15.4 percent difference.

When Home Depot and Eagle were compared, pricing was similar. For the 26 products they both carried, Eagle charged $1,098.37 and Home Depot charged $1,098.48. That's only a 0.01 percent difference.

In June, three months before Home Depot's Iwilei store opened, Eagle Hardware charged $32.99 for a portable Smokey Joe barbecue grill and $42.29 for a 64-ounce bottle of Roundup weed killer. By October, both Eagle prices had fallen. The grill was $27.97 and the Roundup $39.96 -- the identical amounts that Home Depot charged.

The big guys don't always have the lowest prices. For a 10-ounce bottle of Armor All, for instance, Eagle charged $3.99. City Mill and Hardware Hawaii had lower prices. Home Depot didn't carry it.

Hardware Hawaii charged 13 percent less than Home Depot and Eagle for particle board.

The greatest price disparity between two stores was for a pack of four Philips lightbulbs. City Mill charged $1.97, nearly double Home Depot's 99 cents.




| | | | | |
| --- | --- | --- | --- | --- |
| | Eagle | Home Depot | City Mill | Hardware Hawaii |
| Armor All, 10 oz. | 3.99 | na | 3.29 | 3.79 |
| DeWalt 9.6 volt, 3/8-inch cordless drill | 118.97 | 119 | 141.97 | 129.99 |
| Black & Decker portable project center | 89.97 | 98.8 | na | na |
| Duracell AA batteries, 8-pack | 6.47 | 5.96 | na | 7.99 |
| 50' Electricord outdoor extension cord | 7.27 | 6.97 | 7.27 | na |
| Gaviota 10-30-10 fertilizer, 5 lbs. | 3.99 | 3.96 | 3.99 | 3.99 |
| Gaviota all-purpose fertilizer, 20 lbs. | na | 5.84 | na | 7.89 |
| Hunter 52" Brick Greenwich ceiling fan | 179.96 | 169 | na | na |
| Mag-Lite flashlight, 2-cell D | 17.97 | 19.97 | 24.99 | 24.99 |
| Columbiamatic screen door, 36" | 29.75 | 28.68 | na | 30.99 |
| Klean-Strip acetone, 1 gal. | 7.69 | 8.97 | 8.99 | na |
| Rubbermaid wastebasket, 36-quart | 7.96 | na | 5.89 | 8.49 |
| Simple Green cleaner, 32 oz. | 6.59 | na | 5.89 | 7.29 |
| Simple Green, 1 gal. | na | 7.68 | 9.97 | 13.99 |
| Ortho Diazinon insect control, 10 lbs. | 7.96 | 7.49 | 10.99 | 10.99 |
| Miracle-Gro weed & feed, 14.8 lbs. | 10.97 | na | 17.99 | na |
| Smokey Joe 14.5" grill | 27.97 | 27.97 | 31.27 | 37.99 |
| Roundup weed killer concentrate, 64 oz. | 39.96 | 39.96 | 48.99 | 49.99 |
| Black & Decker 12" cordless weed trimmer | 49 | 49 | 51.47 | na |
| Miracle-Gro plant food, 5 lbs. | 5.88 | 5.99 | na | 9.49 |
| Quikrete concrete mix, 60 lbs. | 3.39 | 3.39 | 3.39 | 3.99 |
| Particle board, 1/2" x 4' x 8' | 15.85 | 15.85 | 16.27 | 13.99 |
| Master Lock combination lock, 1500D | 3.47 | 3.47 | 4.99 | 5.29 |
| Birch plywood, 1/2" x 4' x 8' | 47.68 | 47.68 | na | na |
| Elmer's wood glue, 16 oz., interior use | 3.97 | 3.97 | na | 4.99 |
| Scotch painters' masking tape, 2" x 60 yards | 4.87 | 4.99 | 6.99 | 6.29 |
| Cedar wrap mailbox | 29.97 | na | na | 29.99 |
| Black & Decker 19" cordless mulching mower | 397 | 397 | na | na |
| Rubbermaid vertical storage shed (3748) | na | 99 | 102.97 | 154.99 |
| WD-40 lubricant, 8 oz. | 1.97 | 1.97 | 2.07 | 2.49 |
| Philips 75-watt lightbulbs, 4-pack | na | 0.99 | 1.97 | na |
| Stanley contractor 6-piece screwdriver set | 15.86 | 15.86 | 18.99 | na |
| Stanley 6-piece precision screwdriver set | 5.79 | 5.77 | 6.49 | na |
| Union post hole digger #78120 | na | 19.97 | 19.99 | na |
| WaterWorks industrial rubber hose, 3/4"x75' | na | 39.98 | 49.99 | na |
| Ortho Hornet & Wasp Killer, 15 oz. | 2.92 | 2.93 | 4.89 | 3.99 |
| 6" hibiscus plant* | 2.79 | 3.88 | na | 2.99 |

*Prices obtained Monday
E-mail to City Desk
---
---
© 1999 Honolulu Star-Bulletin
https://archives.starbulletin.com