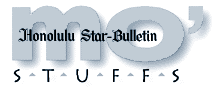 ---
Thursday, October 21, 1999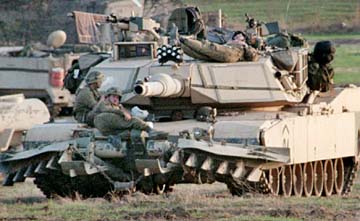 File photo
A vintage version of this modern tank will be on display.
---
Military history
comes alive at
Schofield Saturday
Saturday is Living History Day at the Tropic Lightning Museum at Schofield Barracks.

Special hands-on displays will be open to families from 10 a.m. to 2 p.m. The museum itself will remain open until 4 p.m.

On view will be vintage military vehicles such as a Sherman tank, armored personnel carrier and World War II jeep; a Korean War-era "M*A*S*H" field hospital; costumed re-enactors displaying historic weapons and equipment; and a display of rare WWII military uniforms.

The museum tells the story of the 25th Infantry Division and Schofield Barracks.

Admission to the event is free. Parking is available adjacent to the museum.

For more information about the presentation or the museum, call 655-0438.






Click for online
calendars and events.
---
Send WatDat? questions, stories
or any other story ideas or comments to:
Features, Honolulu Star-Bulletin, P.O. Box 3080,
Honolulu, HI 96802 or send a fax to 523-8509
or E-mail to features@starbulletin.com.
Please include your phone number.
E-mail to Features Editor
---
---
© 1999 Honolulu Star-Bulletin
https://archives.starbulletin.com