---
Tuesday, October 19, 1999



Organizers are unable to secure
a title sponsor or TV contract

By Joe Edwards
Star-Bulletin

The Hawaiian Super Prix auto race scheduled for Nov. 13 at Kalaeloa Airport has been canceled, race organizers announced today.

The race, which was to have the largest prize in auto racing -- $10 million -- ran into financial problems in part by not being able to land a title sponsor and by not securing a lucrative television deal.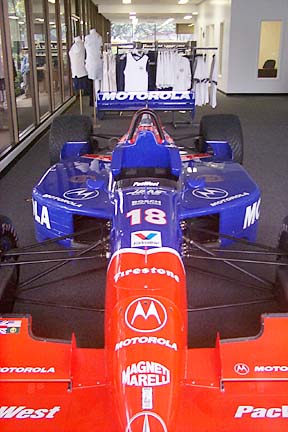 By Dean Sensui, Star-Bulletin
A CART race car adorns the Hawaiian Super
Prix apparel showroom this afternoon.
---
"David (Hawaiian Super Prix LLC president David Grayson) sent CART a letter today, stating that HSP LLC would not be able to meet its financial obligations to CART," Super Prix general manager Phil Heard said.

Championship Auto Racing Teams is to issue a formal statement later today, officially killing the race.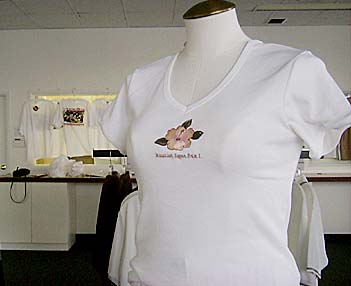 By Dean Sensui, Star-Bulletin
Logo apparel lines racks in the Hawaiian Super Prix
One Kapiolani Blvd. showroom today.
---
The Super Prix would have matched the top 12 drivers on the CART circuit, along with four other drivers, in a race with a $5 million top prize.

In recent weeks, Super Prix organizers had sought $15 million in loans to pay for the $10 million purse and to fund additional operational costs. Those loans never materialized.

Several months ago, Frontier Insurance Co. of Nashville, Tenn., issued CART a bond for $5 million.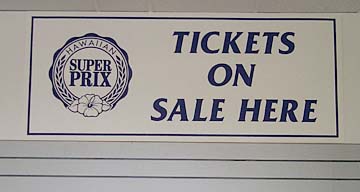 By Dean Sensui, Star-Bulletin
A sign offers tickets for sale to the event.
---
That $5 million and an additional $5 million was to have been delivered to CART today.

Additional problems beset the race, the most significant being the failure to secure a title sponsor and the inability to land a television deal after the original pay-per-view concept was scrapped.

The Super Prix had been negotiating with Speedvision, available locally on Oceanic's digital service, to televise the event.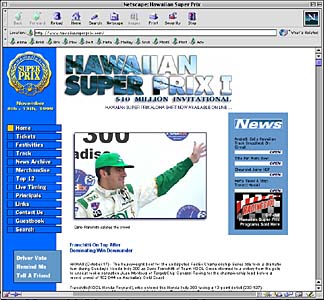 By Dean Sensui, Star-Bulletin
This afternoon, their Web site had not been updated
with news of the cancellation.
---
Recently, musical acts LeAnn Rimes, Sugar Ray and Big Bad Voodoo Daddy had been signed for a concert on the eve of the race.

The CART season concludes Oct. 31 with a race in Fontana, Calif. Dario Franchitti of Scotland leads Juan Montoya of Colombia in the chase for the FedEx Championship Series points title.

---



E-mail to City Desk
---
---
© 1999 Honolulu Star-Bulletin
https://archives.starbulletin.com